Whisky with Chocolate & Hazelnut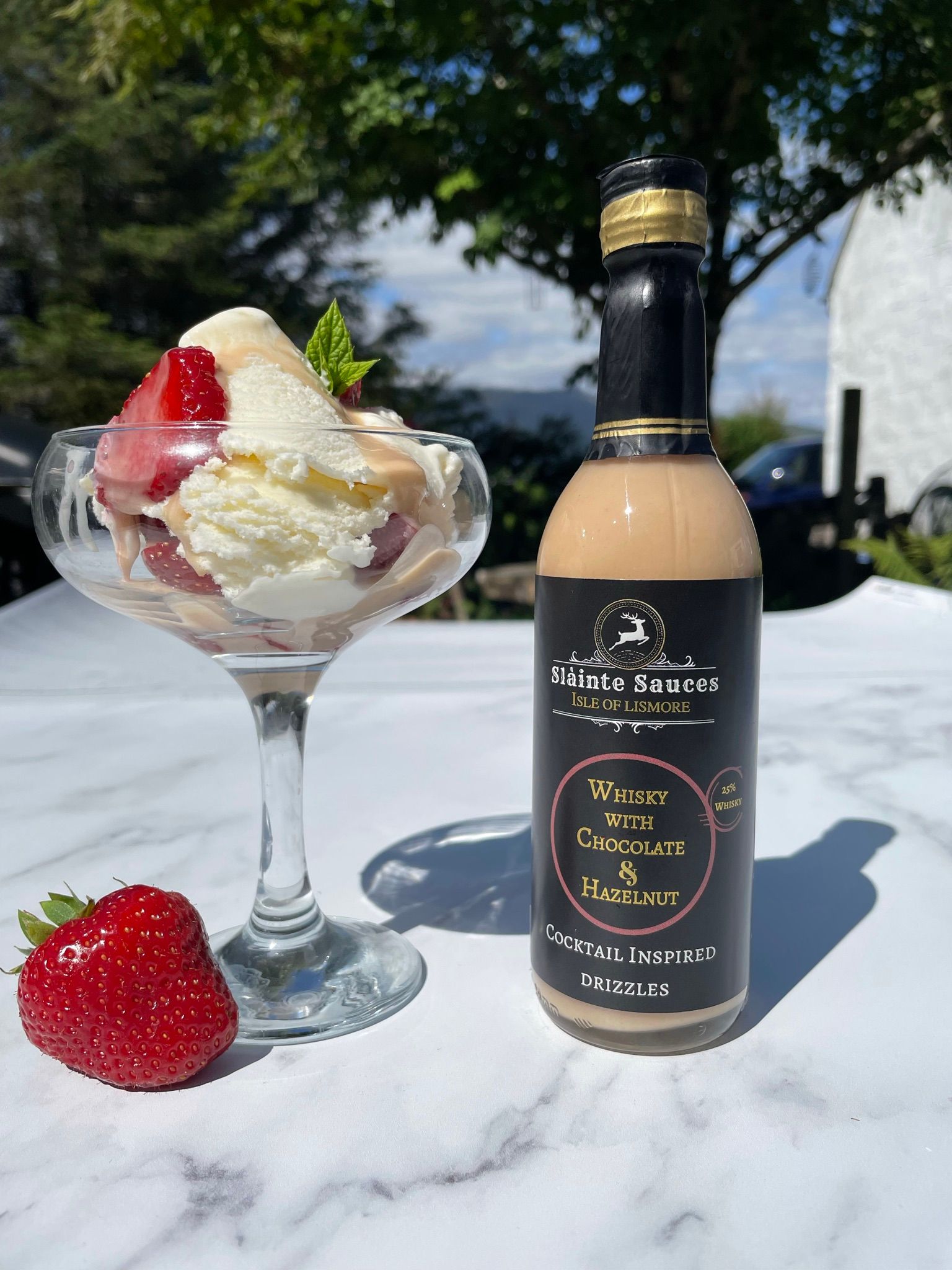 Rich and indulgent, drizzle over cheesecake, ice cream, fruit, pancakes, and meringues. Or make awesome cocktails by adding to Jack Daniels, or a espresso martini!!
Each 185ml bottle contains 25% WHISKY nearly 2 measures so definitely for ADULTS only. Our sauce makes the perfect give for the special people in your life, whether that be for birthdays, housewarmings, Christmas or just to say thank you to all the whisky lovers in your life.