Scottish Tablet Hand-Tied Gift Bag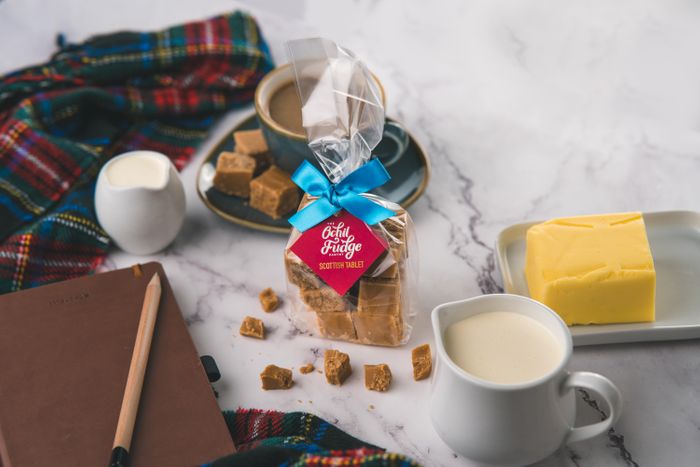 Proper Scottish Tablet, just like Granny used to make. Our Great Taste Award-Winning Scottish Tablet is derived from our 100-year-old secret family recipe. There's no competition.
Like all of our fudge, our tablet is made by hand in our Kitchen in Alloa. We believe that making our fudge and tablet by hand gives it that "made the good old-fashioned way" feel and taste.
Presented in clear hand-tied bags that show the true quality of the tablet that has been carefully made by hand, making them a perfect gift item.