Hedgehog Door Knockers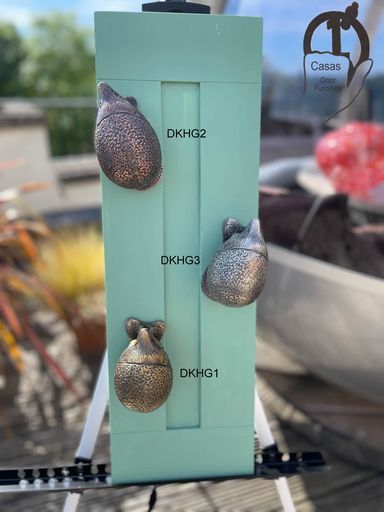 Designed and modelled exclusively by us in our studio in Stoke on Trent. This beautiful, substantial one piece Hedgehog Knocker is crafted in powder coated iron. Manufactured to a very high quality. Complete with screws to fit to your door, you may need to cut the screws to size. Will fit onto all doors including composite and traditional wood.
A lovely way to update your front door and a wonderful housewarming and wedding gift idea.
Dimensions: Height: 12cm (4¾"), Width: 7cm (2¾"), Depth: 8cm (3")
Length from Top Fixing Screw to Bottom Fixing Screw : 3.5cm (1½")
Weight: 1150g
Boxed