Ferry Berry Spiced Berry Infusion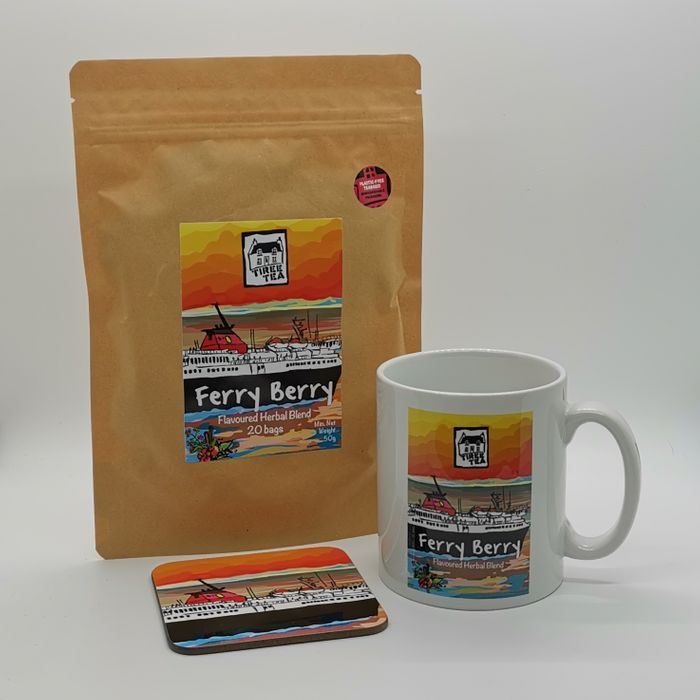 Ferry Berry tea is designed to warm you up!
Ferries have long been a comforting sight for islanders, providing a lifeline service all year round. Ferry Berry Herbal Infusion is bold and striking, welcoming you aboard with a heady mix of spices to warm the toes like an early morning announcement that the cafeteria is open.
Hints of: Cathy Bhàn and chilli mornings on the pier.
What's the Gaelic for Ferry? Aiseag
Net weight 50g (20 tea bags) 25g (10 tea bags)
Ingredients: Cinnamon, Apple Pieces, Hibiscus, Elderberries (14%), Ginger, Allspice Berry (5%), Cloves, Red Peppercorns, Lemon Verbena, Rosehip, Chilli, Blackberry Leaves, Orange Peel, Freeze-dried Blackberry, Raspberry Pieces, Strawberry Pieces, Natural Flavouring.
20 teabags | brew for 3 mins in 100 degree water
"What about the plastic?" we hear you cry! Fear not, our teabags are plastic free and 100% biodegradable. You can enjoy that cuppa with a clear conscience. Even our mailing bags are biodegradable.