'Classic' 4-leg Plant Hanger Kit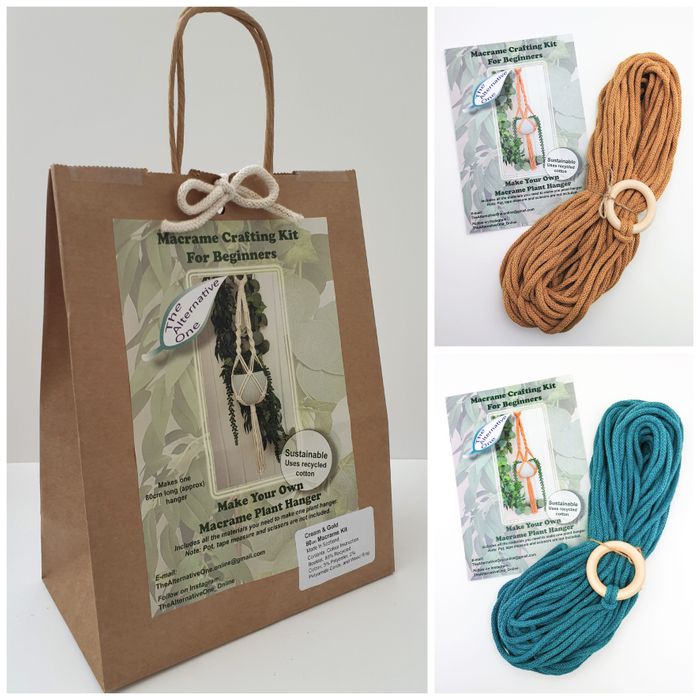 Our Sustainable Macrame Plant Hanger Kits are made from 100% recycled cotton cord (except for the cream & gold option which is 93% recycled cotton cord, 5% polyester, 2% polyamide) and natural wood ring.
Designed and assembled by TheAlternativeOne in Scotland these kits include a colour instruction booklet (with detailed instructions and photos), pre-cut macrame cords and a natural wood hanging ring. The kit will create one plant hanger 80 cm long approx.
The kits come in three colours, mustard, teal and cream & gold and make for a popular choice for gifting or for those interested in crafts.