Barrach Breakfast Tea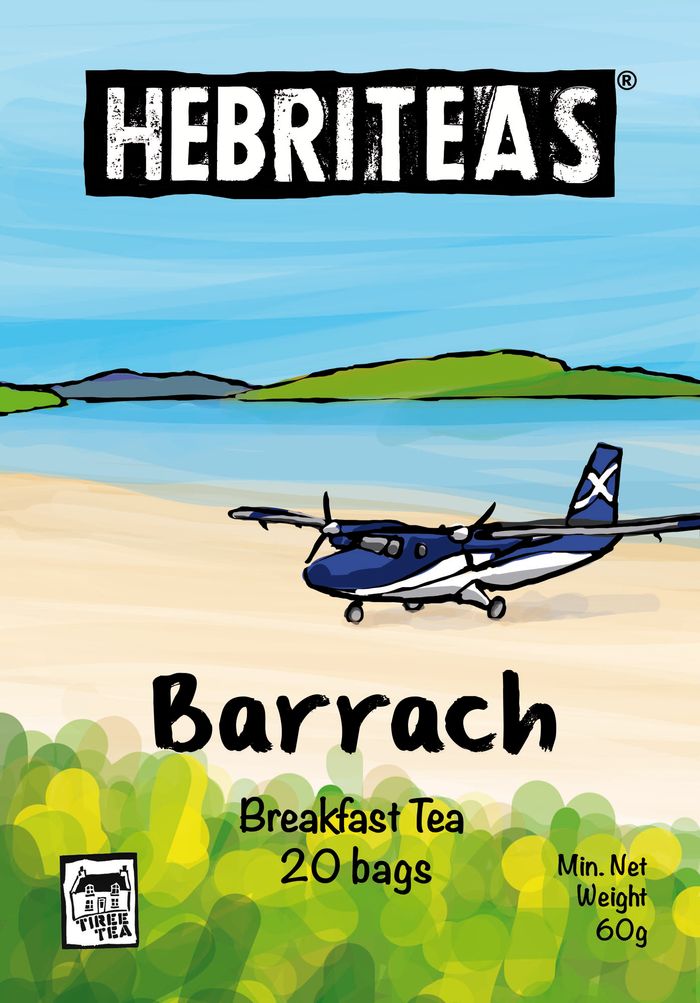 Barra – the island where the plane lands on the beach. The stunning tidal airport is served by the Twin Otter – one of the last turbo-prop planes in commercial service. Other tourist attractions are available.
Like the Twin Otter and the tide, the Barrach Breakfast tea is a dependable creation, equally refreshing on land or at sea.
Hints of: the Vatersay boys and long naps on the ferry
Net weight: 60g (20 teabags) | 30g (10 teabags)
Ingredients: Indian Assam Black Tea, Kenyan Black Tea
Brew for 3 mins in 100 degree water
"What about the plastic?" we hear you cry! Fear not, our teabags are plastic free and 100% biodegradable. You can enjoy that cuppa with a clear conscience. Even our mailing bags are biodegradable.