14 Sep 2017
Record-breaking success at this years Great Taste Awards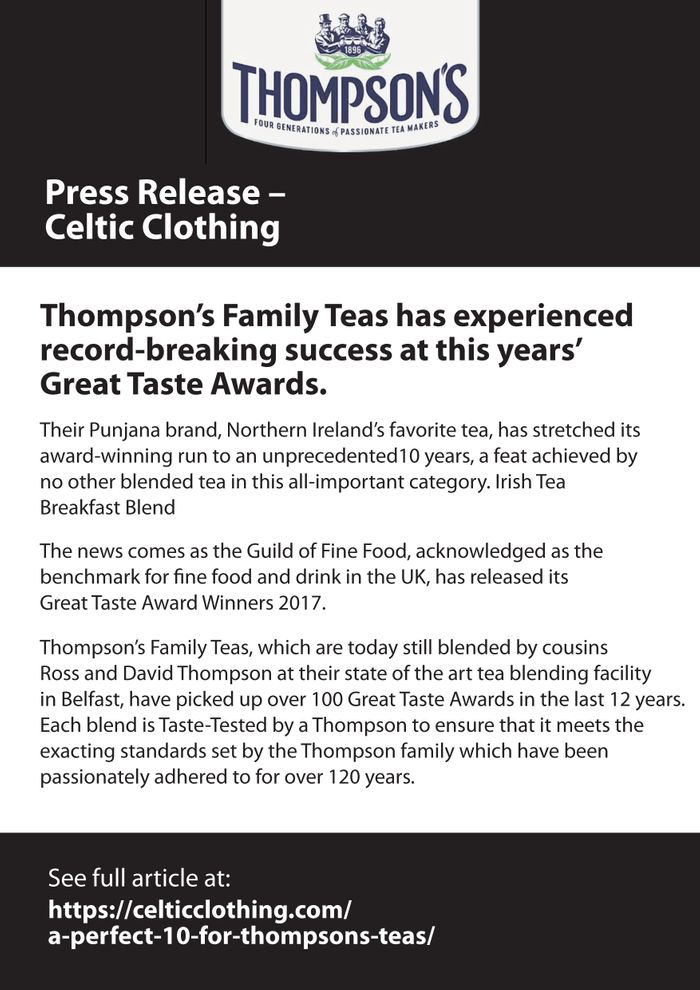 Record-breaking success at this years Great Taste Awards
Thompson's Family Teas has experienced record-breaking success at this years' Great Taste Awards.
Their Punjana brand, Northern Ireland's favorite tea, has stretched its award-winning run to an unprecedented10 years, a feat achieved by no other blended tea in this all-important category. Irish Tea Breakfast Blend
The news comes as the Guild of Fine Food, acknowledged as the
benchmark for fine food and drink in the UK, has released its
Great Taste Award Winners 2017.
Thompson's Family Teas, which are today still blended by cousins
Ross and David Thompson at their state of the art tea blending facility in Belfast, have picked up over 100 Great Taste Awards in the last 12 years. Each blend is Taste-Tested by a Thompson to ensure that it meets the exacting standards set by the Thompson family which have been passionately adhered to for over 120 years.