27 Jan 2021
NEW - Delft collection from Perkins & Morley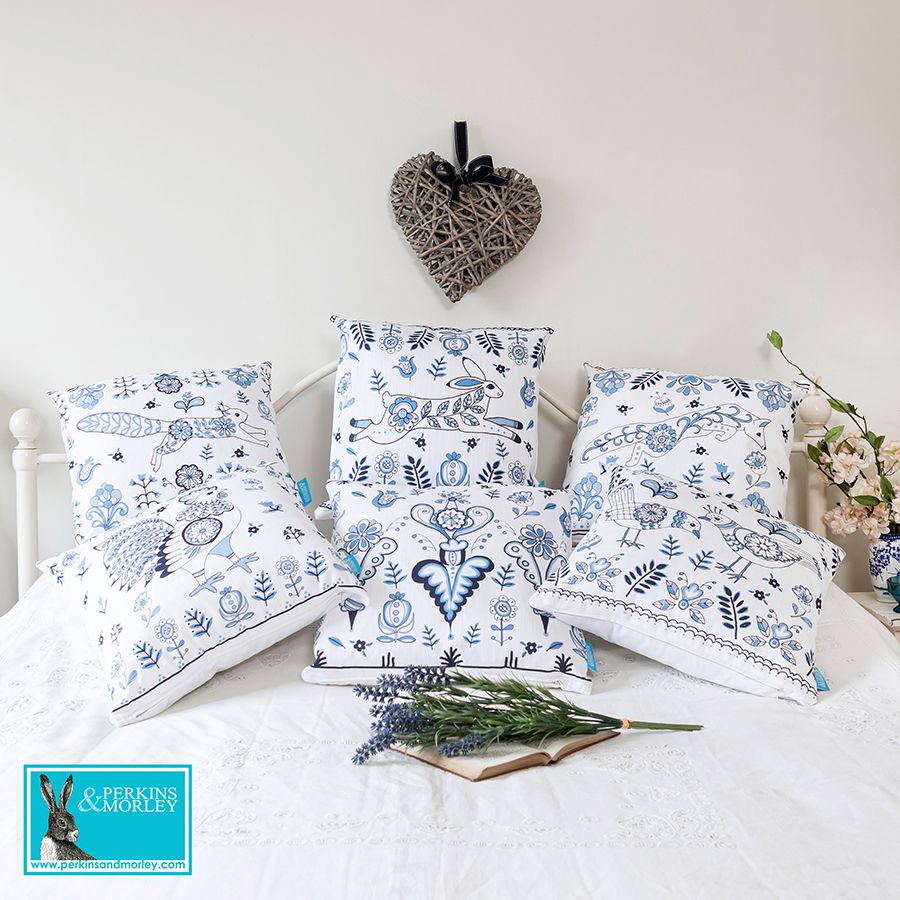 Delft Collection by Perkins & Morley
The instantly recognisable style of Delft's blue and white palette and inspiration, combines with Perkins & Morley's beautifully naïve illustrations of farm and woodland animals, into a delightful collection of cushions and tableware.
Six Designs (Birds, Rooster, Fox, Hare, Squirrel & Flowers) play across cushions, coasters & tablemats adding a vibrant addition to the home.
Cushions From £34.99 (Cotton linen)
Coasters £3.50 each
Tablemats £9.99 each
All Perkins & Morley products are made in the UK.

For further information, high res images or to request a sample contact Lee King - lee.king@pricklepr.co.uk / 0781 0875863
Cut out images available for all designs and products.