20 Sep 2020
New Cutie Crew designs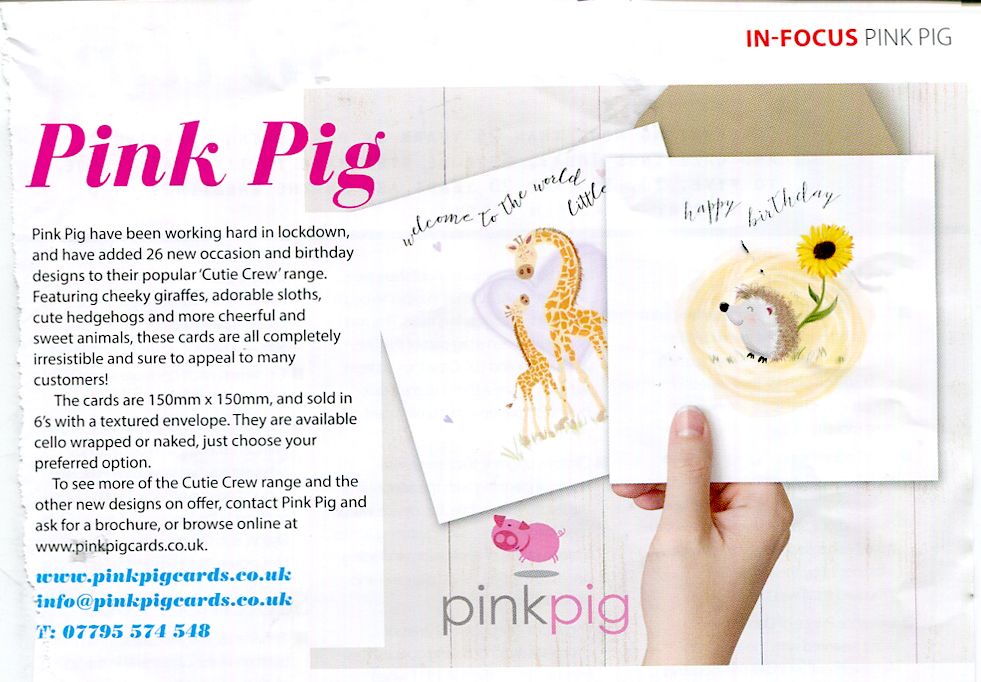 Pink Pig have added 26 new Occasion and Birthday cards to the popular Cutie Crew range.
Featuring cheeky giraffes, adorable sloths, cute hedgehogs, and more cheery creatures- these are completely irresistible and sure to appeal to customers!
Cards are all 250mm x 150mm, sold in 6's with a recycled ekokraft envelope.
Available cello wrapped or naked.
To see more of the designs, contact Pink Pig info@pinkpigcards.co.uk
07795574548