10 May 2021
Launch of Red Squirrel Homewares Collection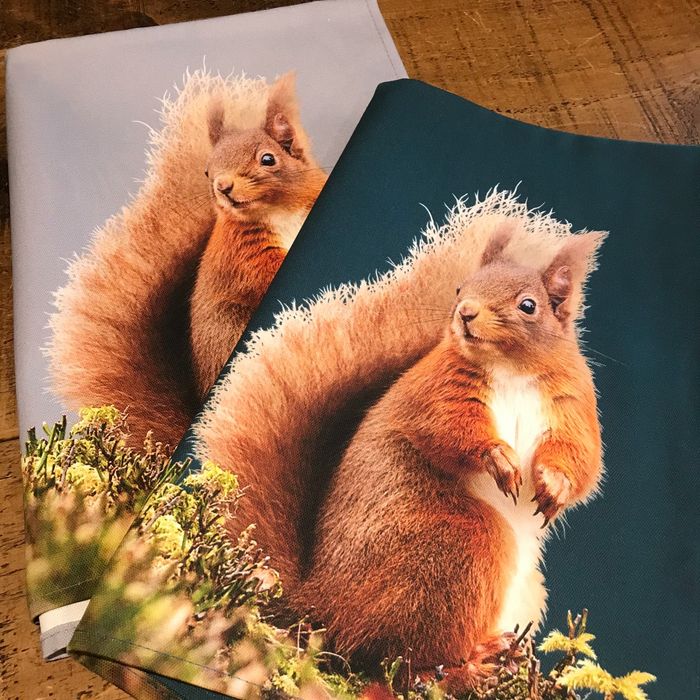 Welcome to the latest addition to Seddon and Davison's striking collection of home and lifestyle products - a huge favourite of both locals and visitors to Scotland, the red squirrel.
Now sitting alongside other firm British wildlife favourites such as the their highland cow, hare, pheasant and highland stag, the addition of the red squirrel, captured beautifully by Mark Davison, is sure to prove just as popular.
Currently available on their range of British made tea towels, cushions, wash bags and aga covers, buyers can choose from any one of the company's 2021 background colours: ochre, tea, green, mulberry, steel blue, sage grey, pale grey, blackberry, charcoal and dusky pink.
To review Seddon and Davison's full home and lifestyle collection visit www.seddonanddavisontrade.com.