25 Oct 2021
Glencroft launches sustainable Yorkshire flat cap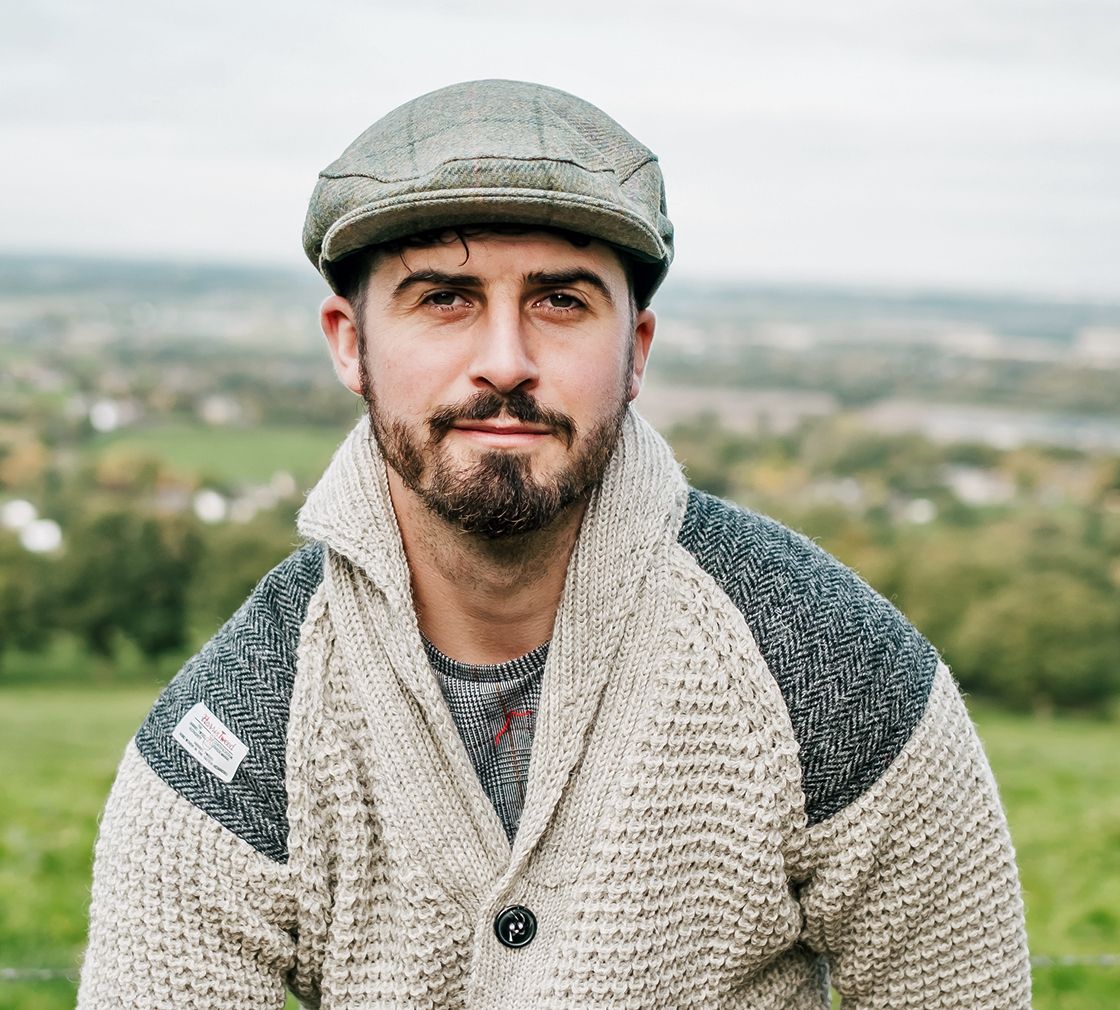 British countrywear brand, Glencroft, has launched its most sustainable flat cap yet – the Norber.
The flat cap has experienced a resurgence in recent years, due in no small part to TV shows like Peaky Blinders which have made the style a fashion must-have for the discerning gentleman.
With this in mind, and with over 11 flat cap and baker boy styles already on their shelves, Yorkshire Dales-based Glencroft, wanted to take the style one step further by manufacturing their most sustainable flat cap yet.
Named after the unique limestone formations that surround Glencroft in the Yorkshire Dales, the Norber is a traditional yet stylish flat cap with a Yorkshire twist.
"We wanted to tap into our region's fabric weaving heritage and the growing demand for locally-produced fashion on the back of COVID-19, and we are delighted with the result. This is our most sustainable flat cap yet, made using locally sourced British wool tweed made down the road from us in a traditional Yorkshire woolen mill, with a GOTS certified organic cotton lining that has been responsibly sourced throughout the supply chain," explained Edward.
The Norber is manufactured entirely in the north of England and is made from 100% British Wool tweed which has been woven in a traditional Yorkshire woollen mill, just off Saddleworth Moor.

"For many years, we have used Harris Tweed, hand-woven on the Outer Hebrides, and we still do for many of our products. But for the Norber, we decided we wanted to use a more local cloth, together with a more sustainably sourced cotton lining, instead of the more common man-made polyester fibre," continued Edward.
The 100% cotton lining is quilted for enhanced comfort and, as a natural fibre, is inherently breathable. It is also certified by the world's leading processing standard for textiles made from organic fibres - the Global Organic Textile Standard (GOTS).
Bringing the new product to market hasn't been without its challenges, however, and comes over 10 months later than expected due to the impact of COVID-19.
"COVID-19 has been felt across all our supply chains, so you could say that this flat cap has been a labour of love, but it is every bit worth the wait. The Norber has been made proper, as we say in Yorkshire, so once bought, it should last for many years to come," concluded Edward.
The Norber comes in 11 traditional hat sizes and is available in country green tweed with subtle dark green, pink and orange check detailing. It retails at £39.95 and is available to buy online at glencroftcountrywear.co.uk.
Glencroft is based in a 200-year-old converted barn in the conservation village of Clapham in the Yorkshire Dales National Park, and produce traditional country-style clothing made from natural fibres including British wool, sheepskin and Harris Tweed.
This increasingly well-known Yorkshire brand specialises in knitwear, hats, slippers, gloves, sheepskin rugs, throws and other accessories, all inspired by the rural life and the Yorkshire scenery that surrounds them, and are made using an ethically sourced supply chain which sees more than 80 per cent of its products made in the UK, the rest in Europe, including Portugal.