11 Sep 2019
Distinctive new branding for Scotland from Thompson's Tea at Glasgow food showcase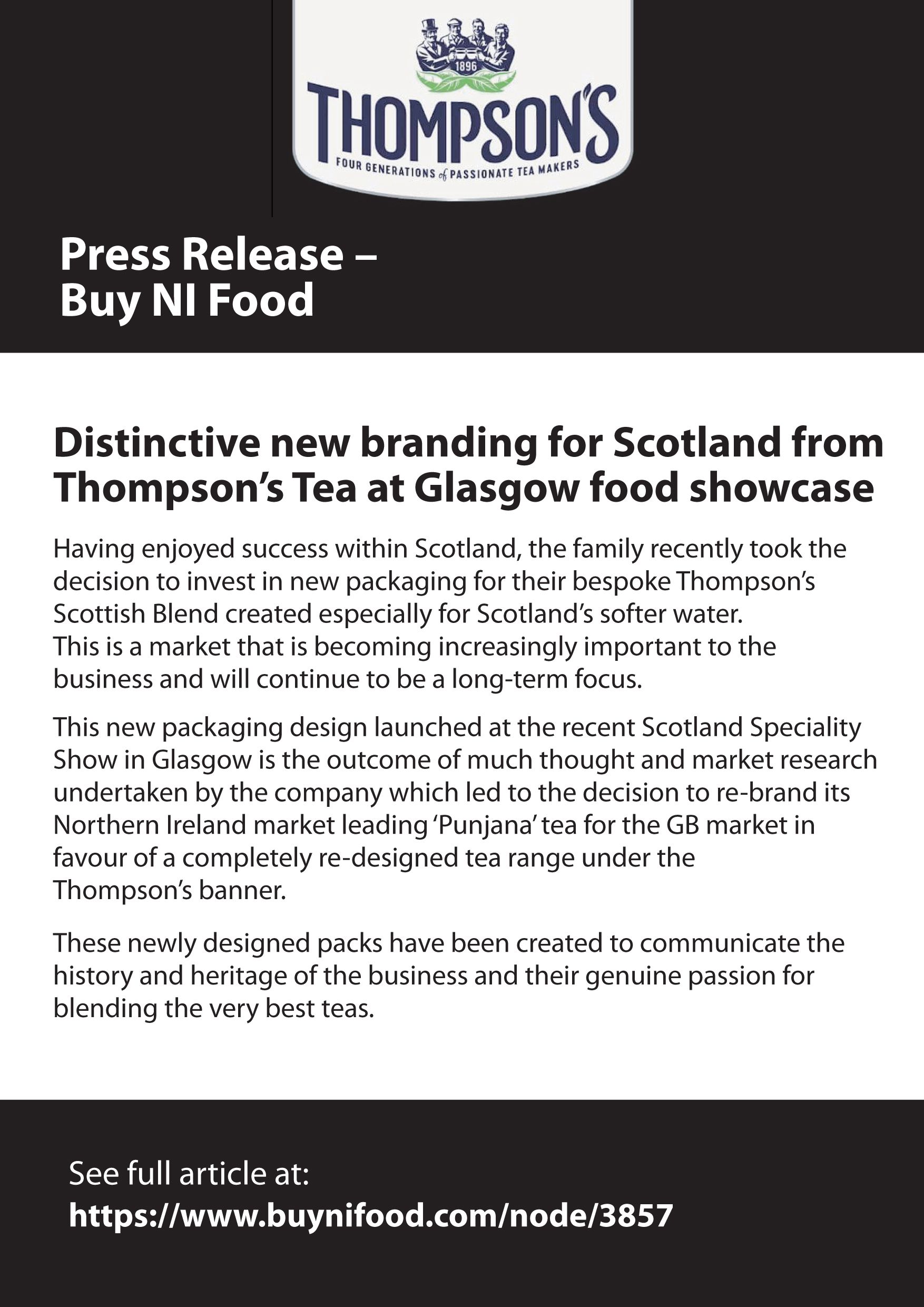 Distinctive new branding for Scotland from Thompson's Tea at Glasgow food showcase
Distinctive new branding for Scotland from
Thompson's Tea at Glasgow food showcase
Having enjoyed success within Scotland, the family recently took the decision to invest in new packaging for their bespoke Thompson's Scottish Blend created especially for Scotland's softer water.
This is a market that is becoming increasingly important to the
business and will continue to be a long-term focus.
This new packaging design launched at the recent Scotland Speciality Show in Glasgow is the outcome of much thought and market research undertaken by the company which led to the decision to re-brand its Northern Ireland market leading 'Punjana' tea for the GB market in favour of a completely re-designed tea range under the Thompson's banner.
These newly designed packs have been created to communicate the history and heritage of the business and their genuine passion for blending the very best teas.