15 Oct 2021
Bottles become Bags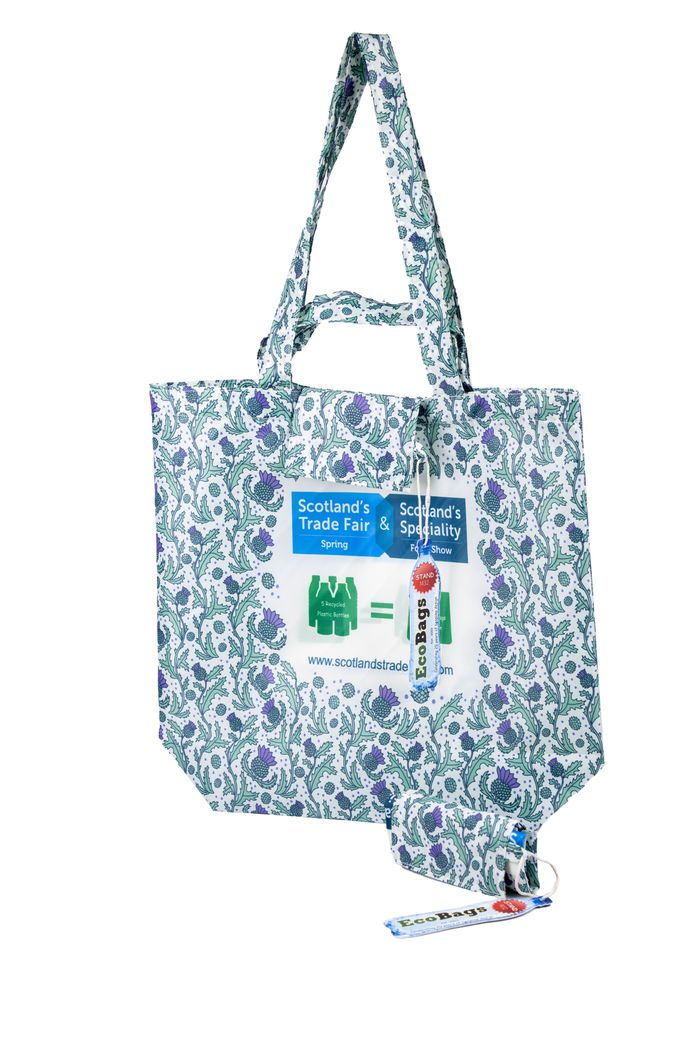 EcoBags made from Recycled Plastic Bottles
Ever since inception back in 2003, EcoBags have been acknowledged as the Brand name for bespoke branded reusable bags across the UK.
In this their 20th year they have enhanced their innovative fold-up bags made from 100% recycled plastic bottles and the insulated Cooler Bag version too so they now all feature 100% bespoke design coverage in full-colour (even photography)
You might expect bags like this, with full-colour print, to have a high entry point, but that's certainly not the case with a MOQ of just 1,000. This makes them a very attractive proposition for all business looking to reduce / eliminate their reliance on single-use plastic or paper carrier bags.
These RPB Bags come complete with a bespoke shaped swing ticket attached, again featuring your own full-colour design (including barcode if you wish), helping with the promotion of the eco-credentials of your bags. This swing tag can literally be any shape you would like it to be.....
To find out more visit: www.EcoBags.co.uk or e-mail them at info@EcoBags.co.uk