27 Oct 2022
An award-winning local artist returns to the biggest trade fair in Scotland.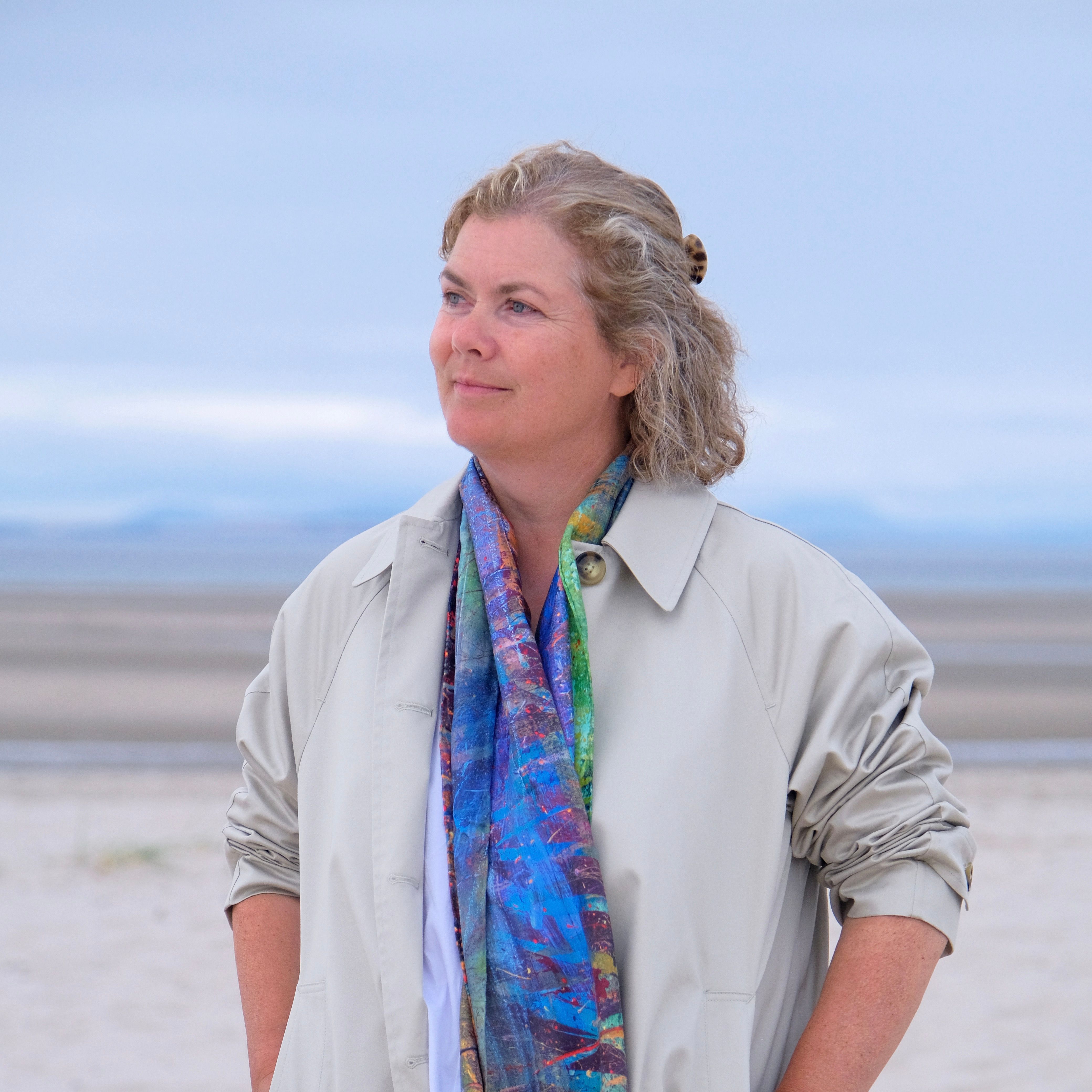 "They (the products) are a reflection of my flagship paintings, beaming with colours characteristic of the wild, vibrant beauty of the Scottish Highlands," says Fiona Matheson.
"I have reached a momentum in my career, where a desire to share my art on a larger scale became possible by creating these luxurious products. It celebrates my beginnings as an artist and my early training in textiles for home and fashion. My team and I worked hard to translate colours and textures from the original art for the highest sensory experience. I am thrilled to introduce new products we have worked on during the summer months."
Each collection is based on Matheson's stunning contemporary landscape paintings, designed and produced with the greatest attention to detail and luxurious quality. Her flagship products, a curated collection of luxury silk scarves, are made from 100% double-sided-printed silk with hand-rolled edges, using the softest fabric to enhance the lustrous finish.
"This versatile collection comes in a variety of sizes and colours. We pride ourselves on being a gender-neutral business, and all my products represent the values we stand for. The timeless design reflects the strong personality of the artwork, but each of the scarves serves to complement your personality rather than stand out as a singular statement," concludes Matheson.
ENDS
Notes to editor:
Fiona Matheson is an award-winning artist known for her distinctive expressive landscapes, exhibited widely and held in global private collections.
Her colourful paintings pay homage to her rugged, wild, romantic homeland, the Scottish Highlands. Matheson's art invites you to join her on an unforgettable visual journey embracing the history, legends, culture and traditions of the Highlands and beyond.
The collection of high-end silk scarves developed from an initial concept that Matheson started working on in 2021, when a pop-up shop launched on her website. As the demand rose over the following months, Fiona curated more products that capture her striking art.