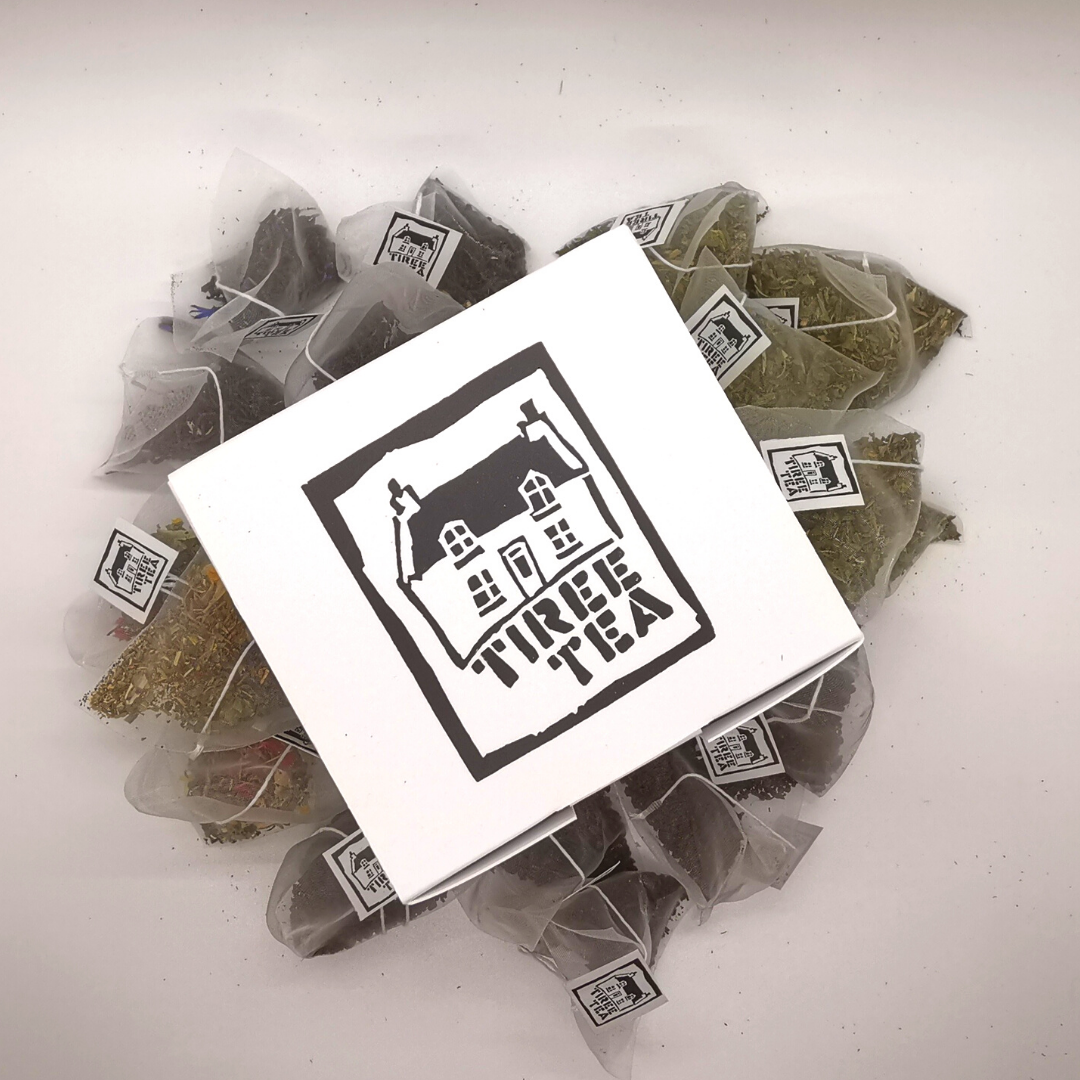 Tiree Tea is a tea label based in the Isle of Tiree.
We have a range of 9 high quality, unique blends, inspired by the Scottish islands.
Our original range includes:
Crofter Breakfast Tea
Gneiss Earl Grey
Tilley Mint and Netle Herbal Infusion
Machair Herbal Infusion
Ferry Berry Spiced Infusion
Our latest range features Breakfast Teas inspired by the Scottish Hebrides. Each has a unique flavour profile.
They include:
Hearach (inspired by the Isle of Harris)
Leodhasach (inspired by the Isle of Lewis)
Barrach (inspired by the Isle of Barra)
Uibhisteach (inspired by Uist)
We offer wholesale pricing and can supply catering quantities. We have a range of merchandise for each blend, and enveloped teabags are available to order.
We are at the show on Monday and Tuesday, and we'd love to invite you to come and smell the delights of Tiree Tea. After all, it's not often you get an invitation to sniff a crofter!
Address
Isle of Tiree
United Kingdom