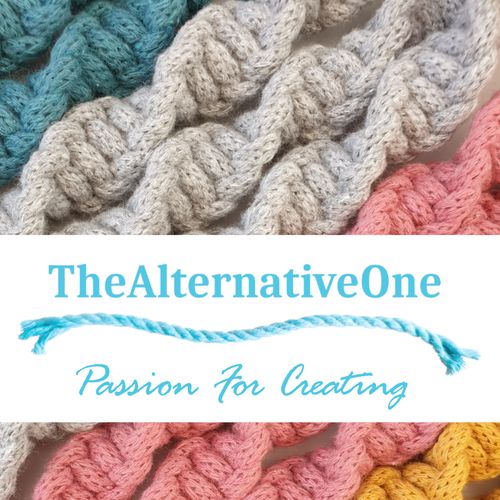 Welcome to TheAlternativeOne.
Here at TheAlternativeOne we believe in providing our customers with a choice; a choice of products that reflect our values; in that products should be unique, not mass produced and made from sustainable materials wherever possible.
Unique –
Plant Hangers and Craft Kits are created and designed by myself
Not Mass Produced –
My products are handmade in Scotland, or in the case of our Craft Kits, designed and assembled in Scotland, and are not mass produced.
Sustainability –
All of our cords and ropes are made from recycled cotton.
Plant pots supplied with the handmade plant hangers are made from 80% recycled plastic and 20% recycled natural stone.
Craft kits are packaged in brown paper bags, which are suitable for recycling or composting.
Great designs and Craft Kits that inspire creativity .
Please drop in and see us at the Fair for a closer look at our range.
Address
Newtongrange
United Kingdom
Eco & Ethical

General Gift

Interior Accessories

Scottish Gifts