Stockans Oatcakes
Stand: M16 & N15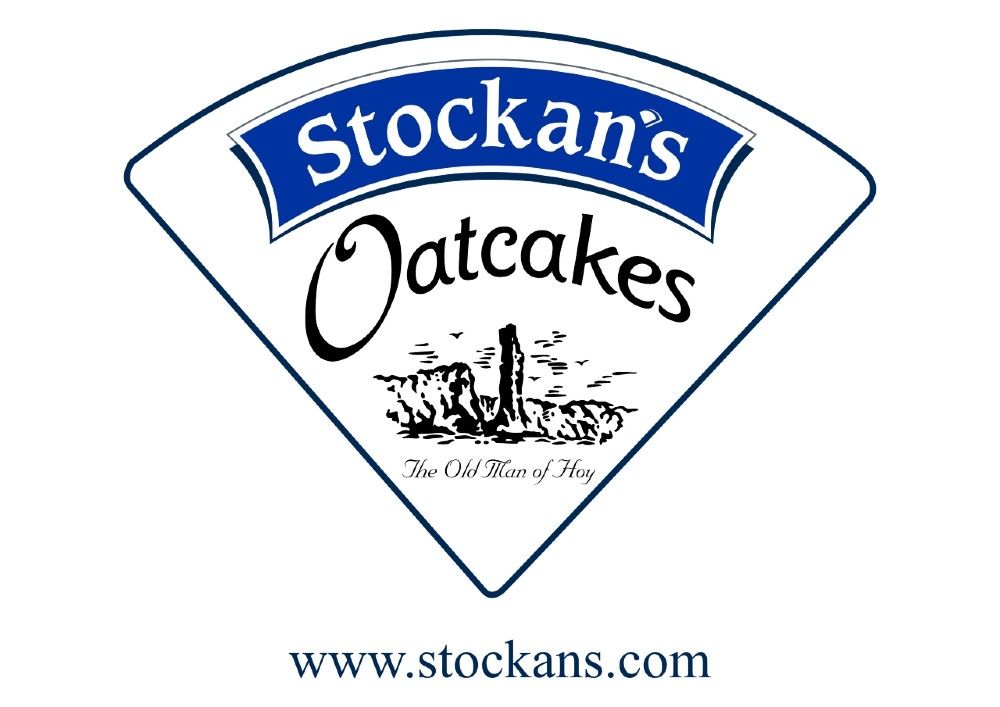 High fibre wholegrain oats, fresh Orkney island water, traditional baking skills and the belief in sustainability make our Scottish savoury biscuits special.
Based in the picturesque harbour town of Stromness, Stockan's is a 4th generation, family-owned business that is very proud of our Orkney heritage.
We are particularly well known for our triangular shaped oatcake which can be found in retail outlets throughout the U.K. and abroad. All our range are handmade, suitable for vegetarians, with many also for vegans, they complement any cheese/charcuterie board, can be eaten on their own or with a variety of toppings.
Our premises is BRC AA+ certified and we work closely with our customers to provide a high level of service.
Address
Stromness
United Kingdom
Hand baked with ancient grain spelt wheat and coarse ground wholegrain oats, enhanced by the savoury notes of herb and pepper.  Each oatcake has a groove/indentation allowing it to be split neatly int ...

Hand baked with ancient grain bere barley (grown & milled locally) and coarse ground wholegrain oats. The complement of cheese and a kick of chilli give these oatcakes a more modern twist. Each oatcak ...

Fine milled wholegrain oats with no added sugar.  Perfect with cream cheese and smoked salmon, cheese and chutney or lemon curd and wild berries. High fibre. Suitable for vegans

Coarse ground oats for that special crunchy texture.  Delicious on their own or simply with a little butter, honey or jam or be even more adventurous.  High fibre. Suitable for vegans 

Finely milled wholegrain oats, complemented by a delicate taste of cheese.  Delicious on their own or paired with a topping of your choice. High fibre. Suitable for vegetarians 

Made from ancient grain bere barley, grown locally then milled at the water powered Barony Mill.  Enhance the delicate nutty taste with cheese or spice it up with various toppings.  Great Taste 2020 1 ...

Stylish tins, containing two packets of Orkney Thin Oatcakes. An ideal way to keep your oatcakes fresh or to give as a lovely gift. High fibre. Suitable for vegans 

Mini oatcakes baked to our well loved Thick triangle oatcake recipe.  Made with coarse ground oats, excellent for canapes or snacking with your favourite topping. High fibre. Suitable for vegans 

Coarse ground mini oatcakes spiced up with cracked black pepper. Delicious with cream cheese, salmon or pickle. Great Taste Award 2020 1 star award winner. High fibre. Suitable for vegans

Coarse ground wholemeal oats with a hint of cheese, ideal for snacking or canapes.  High fibre. Suitable for vegetarians

A Selection Box containing a 150g packet of Mini Cheese and a 150g packet of Mini Cracked Black Pepper Oatcakes  Ideal for gifting and for hampers.  High fibre. Suitable for vegetarians