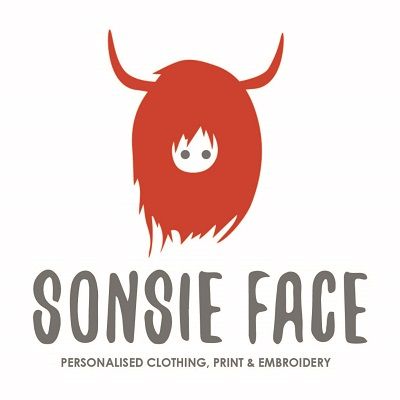 Established in 2017, Sonsie Face Ltd is an independent business based in Loanhead, on the south side of Edinburgh. We specialise in the wholesale supply of clothing and merchandise for the Scottish gift and souvenir trade.
We'll have our new Sonsie Face products at the show in January. As well as providing our own range, we also print and embroider designs to create bespoke garments for our customers. As manufacturers we are highly flexible in our approach to bespoke products, offering realistic quantities at extremely competitive prices.
Our team has over 40 years' experience in the trade and our explicit aim is to provide excellent service at reasonable prices. You'll find us friendly, professional and reliable.
Please contact us on 0131 510 7711 or sales@sonsie-face.co.uk to discuss what we can do for you.
Address
Edinburgh
United Kingdom
Apparel

Fashion Accessories

General Gift

Scottish Gifts