Slainte Sauces
Stand: N61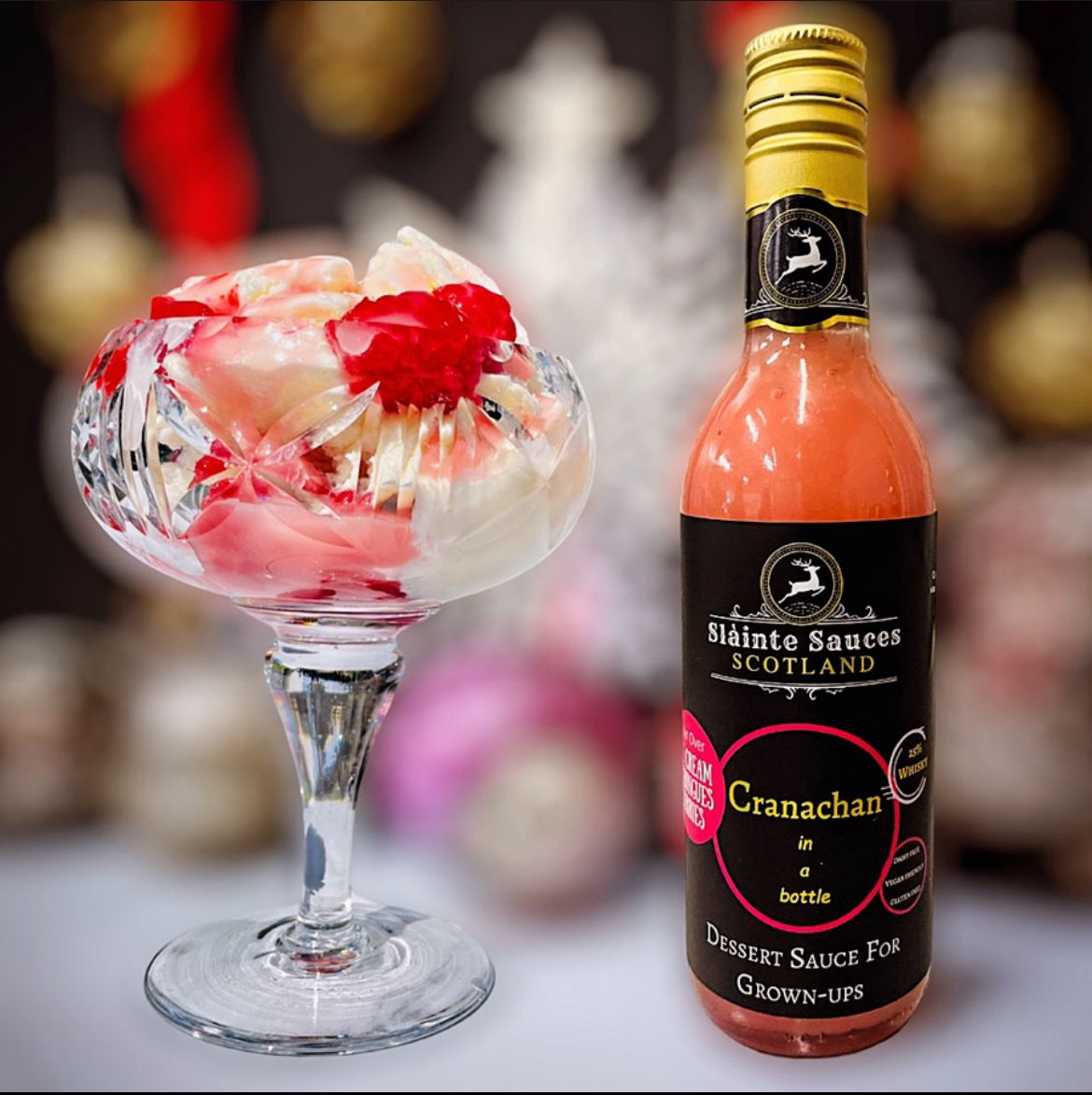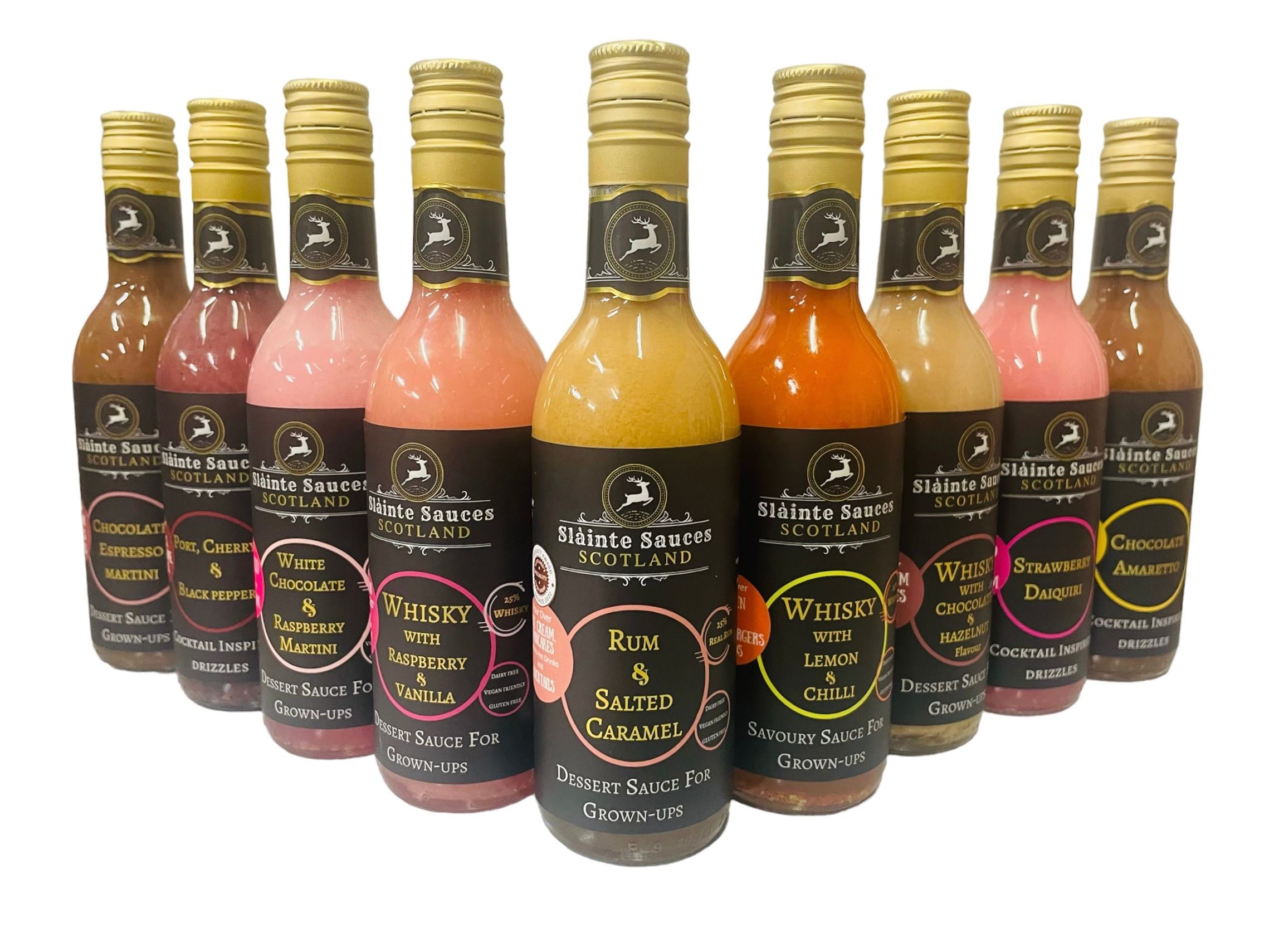 Fàilte! delis, farm shops, gift shops and hamper companies and wholesalers
Slàinte Sauces created on the Isle of Lismore in May 2020 and now made in our own production unit in Oban.
Last year our Rum & Salted Caramel Sauce won Bronze at Scotland's Specialty Food Show
Proving very popular in the gifting and scottish soveurier market
Sensational tipsy sweet and savoury drizzles for grownups, made with nearly 2 measures of your favourite tipple from rum, whisky, gin to port and amaretto. Our range is primarily made of sweet dessert sauces to pour over ice cream, pancakes, brownies, fruit and can even be added to cocktails.

Our savoury sauces, Whisky with Lemon & Chilli to drizzle over chicken, prawns and veggies burgers or add to Mayo for a little spice, our Port with Cherry & Black Pepper is amazing with steak, burgers, venison and Stilton.
A foodie gifting product, whether birthdays, thank you's or Christmases, easy to place into hampers, or as a Scottish sovenier.
Slàinte Sauces have featured in a Daily Mail best gift list, in Best magazine, is a Theo Paphitis #SBS winner enabling founder Mairi Hawkes to attend his conference in February. This year Mairi Hawkes has also been invited to the House of Lords as part of F:Entrepreneur awards celebrating international women day, all these things are helping to push our brand forward bringing more public awareness and in turn customers to buy Slàinte sauces in your shop.
Address
Oban
United Kingdom
Special Offer: 10% off orders of £100 and over. 1st invoice proforma

An introductory offer - 10% off all orders of £100 and over 1st invoice proforma

This offer is only available at the show

Offer expires on: 01-Mar-2023