Silky Moons Jewelry
Stand: AC28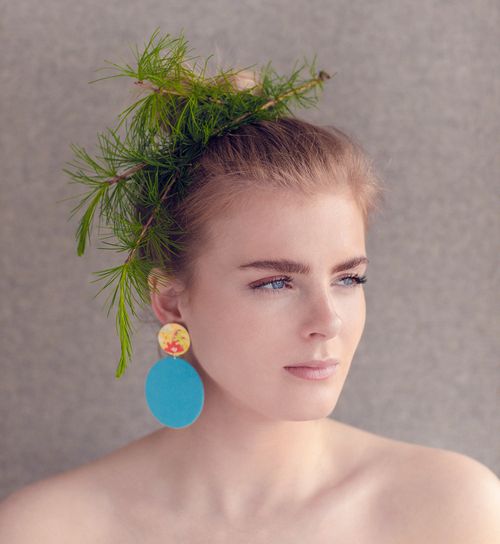 Silky Moons Jewelry is a unique jewellery collection designed and made in Edinburgh by Karolina Binczyk.
Karolina was born and raised in Poland, after she graduated as a interior designer she decided to join her friends and live in Scotland.
She never worked in her profession but designing and making was always very important to her.
Over the last few years she has been making jewellery which she had the opportunity to sell them at local craft fairs, shops and galleries around the country.
These beautifully crafted earrings are made from recycled and repurposed materials, or from off cuts of silk fabrics, that might otherwise have been disposed of.
The geometrical design and clever use of pattern are so stylish and add interest to the simplest of outfits.
Each piece is meticulously hand stitched and precisely finished and can be repeated only a several times. They are light and easy to wear and come in a variety of shapes and patterns.
This bespoke and environmentally friendly, a one-of-a-kind piece will make an impact for years to come.
"I had always like the idea to upcycling fabrics. I love silk because is a natural fibre, and has got this smooth soft texture very often with an amazing pattern. There is a kind of poetry in taking the unwanted and giving it another life - as a design process it has its own aesthetic signature, its own set of values, its unique method. It may not be for everyone, but those who love it can become passionately addicted".
Address
Edinburgh
United Kingdom
Eco & Ethical

Fashion Accessories

Jewellery & Watches

Scottish Gifts