Sarah Leask Studio
Stand: F23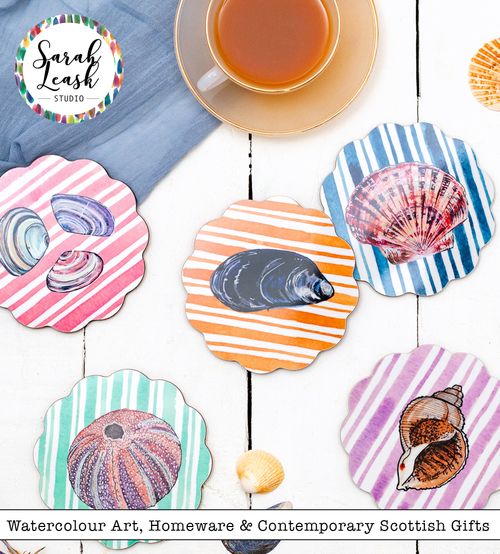 The business started when I painted my first watercolour map which was of my home, The Shetland Isles. I went on to paint several more colourways before selling these as prints - to friends first, then friend's of friends and finally through local gift shops in Lerwick, Shetland.
Since then I have created a full range of watercolour map prints as well as an extensive range of home and giftware products. All of these designs are inspired by Scotland, with many of the beautiful islands featured heavily, as I believe they have a captivating charm, stealing the hearts of many.
More recently my work has moved on to capturing other parts of Scottish culture & wildlife, including my bestselling 'Wildflowers' and 'Scottish Gin' collections. I also have a new collection which is launching at the Scotland Trade Fair this year, 'Heather & Honey', so please do stop along to take a look!
Address
Aberdeen
United Kingdom
Art & Prints

General Gift

Greetings Cards & Stationery

Kitchen & Dining

Scottish Gifts