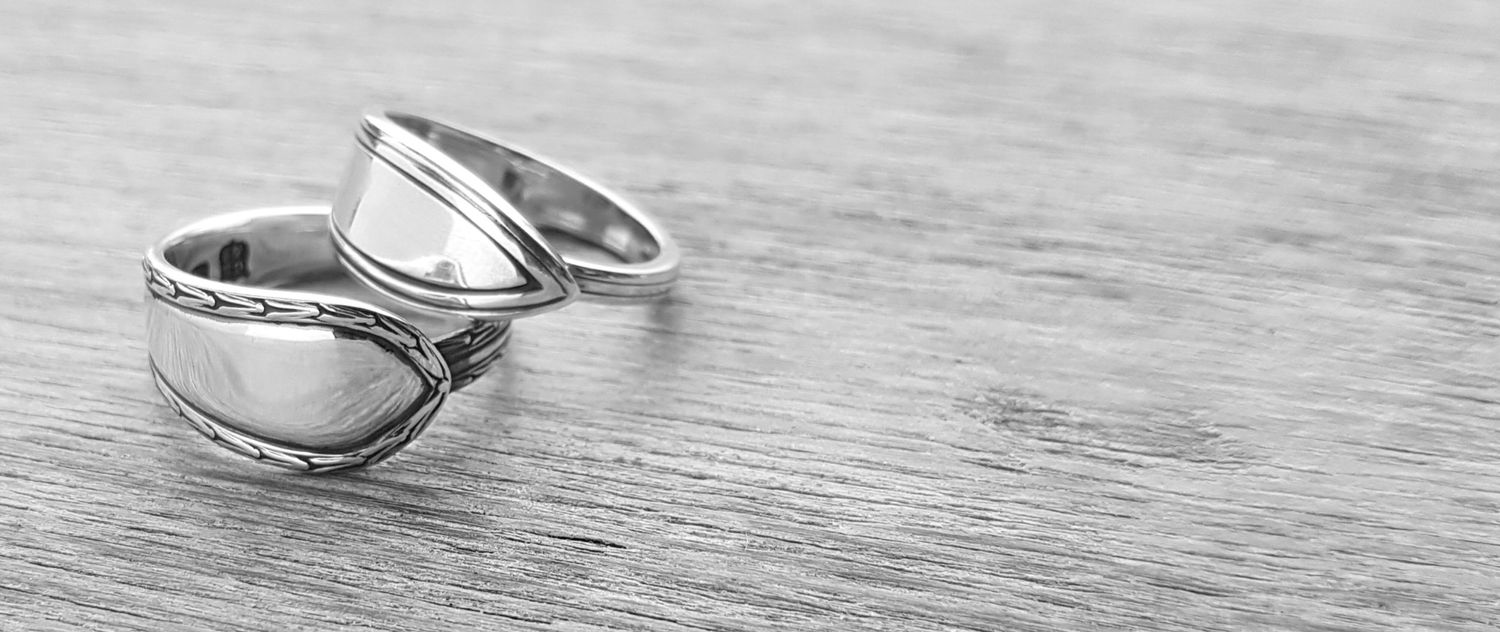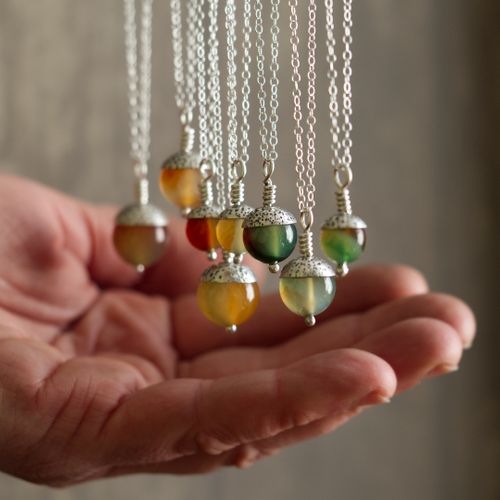 Evie Milo specialises in salvaging and repurposing British hallmarked antique silverware, from which she handcrafts unique and limited edition pieces of jewellery. Collections inspired by the Scottish coast and historic heirlooms are meticulously handcrafted in her clifftop studio in Fife.
NEW THIS AUTUMN - Evie has re-designed her Woodland collection to feature beautiful peacock agate beads in a range of sizes and autumnal hues. New pendant and earring designs are now available.
Evie is best known for her range of sterling silver spoon rings which come is small limited edition sets. New designs are launched at the Spring show each year and these sell out quickly.
Her range of Whale Fluke necklets is now available wholesale. Handcrafted from the bowls of antique sterling silver teaspoons, they are released periodically in small batches and each whale fluke is totally unique - order quickly before they sell out.
Quirky Top Brass Lapel Pins and humorous Brass Plant Markers are a side step from fine jewellery making for Evie, but these products are among her best sellers. The pieces are all handcrafted from recycled industry offcuts of brass, which goes to show that one person's trash is another's treasure. Evie cleverly takes someone else's waste and transforms it beautifully.
Nothing is wasted in her making process. Her motto, after all is... Too Good To Waste!
Address
Kinghorn
United Kingdom
When you put on one of my spoon rings, you're wearing a piece of history. This video shows the making of one of my most popular designs. It's beautiful and sleek, smooth and very very shiny.
Eco & Ethical

Fashion Accessories

General Gift

Jewellery & Watches

Scottish Gifts