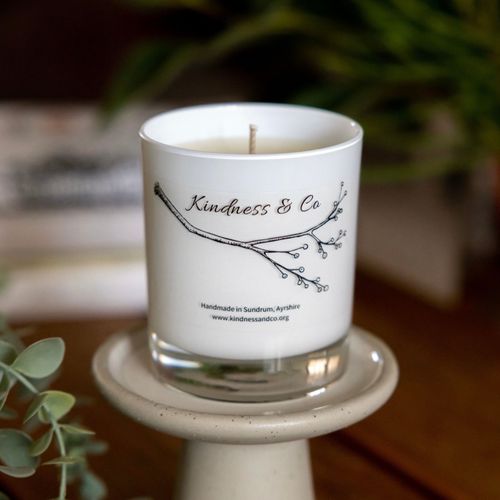 A Scottish Social Enterprise with community and kindness at the very heart.
Kindness & Co make luxury homeware products from the little candle hut in Sundrum, Ayrshire. It is through the sales of their handmade, quality products that they are able to support a number of charitable causes, including;
The South Ayrshire School Clothing Bank
Whiteleys Retreat Charity
Beautiful Inside & Out - SCIO
Dementia Art Trust
Kindness & Co's gorgeous hand-poured candles, room diffusers and wax melts are classic and elegant, and they come in a range of beautiful fragrances. But perhaps the best part of all is knowing that when you purchase any of these lovely pieces, you are helping to support a good cause.
Kindness & Co hope to continue their work long into the future, and to support many more charities and social enterprises. "that way I get to do something I love for a great cause." – Nicola, Kindness & Co
#CandlesWithACause

Address
Sundrum
United Kingdom
All of Kindness & Co candles are handmade in Scotland in the little candle hut at Nicola's home in Sundrum, Ayrshire.
Eco & Ethical

General Gift

Interior Accessories

Scottish Gifts