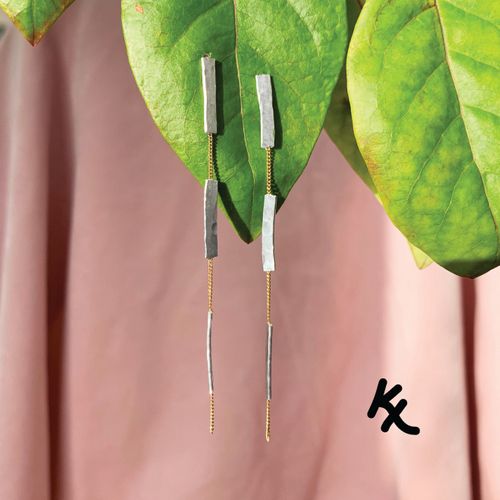 Easy to wear, playful jewellery made from surprising materials. Designed and made by architect-turned-designer Kate Trouw in her cliff top studio in Fife, Scotland.
I'm influenced by my coastal location: the natural environment and the industrial history of the Forth. Among others I use found materials such as sea glass and coal and industrial materials like aluminium to create wearable pieces.
Statement jewellery doesn't have to be full on bling, it can also be tactile and colourful. Proportion, balance and composition can be as effective as glinting stones for those who want to make a quiet statement. I think jewellery should be worn every day with confidence but also ease, so above all my designs are comfortable and versatile. As easy to wear to the park as the party.
Address
Kinghorn
United Kingdom
Eco & Ethical

Fashion Accessories

General Gift

Jewellery & Watches

Scottish Gifts