Hole In My Pocket
Stand: K21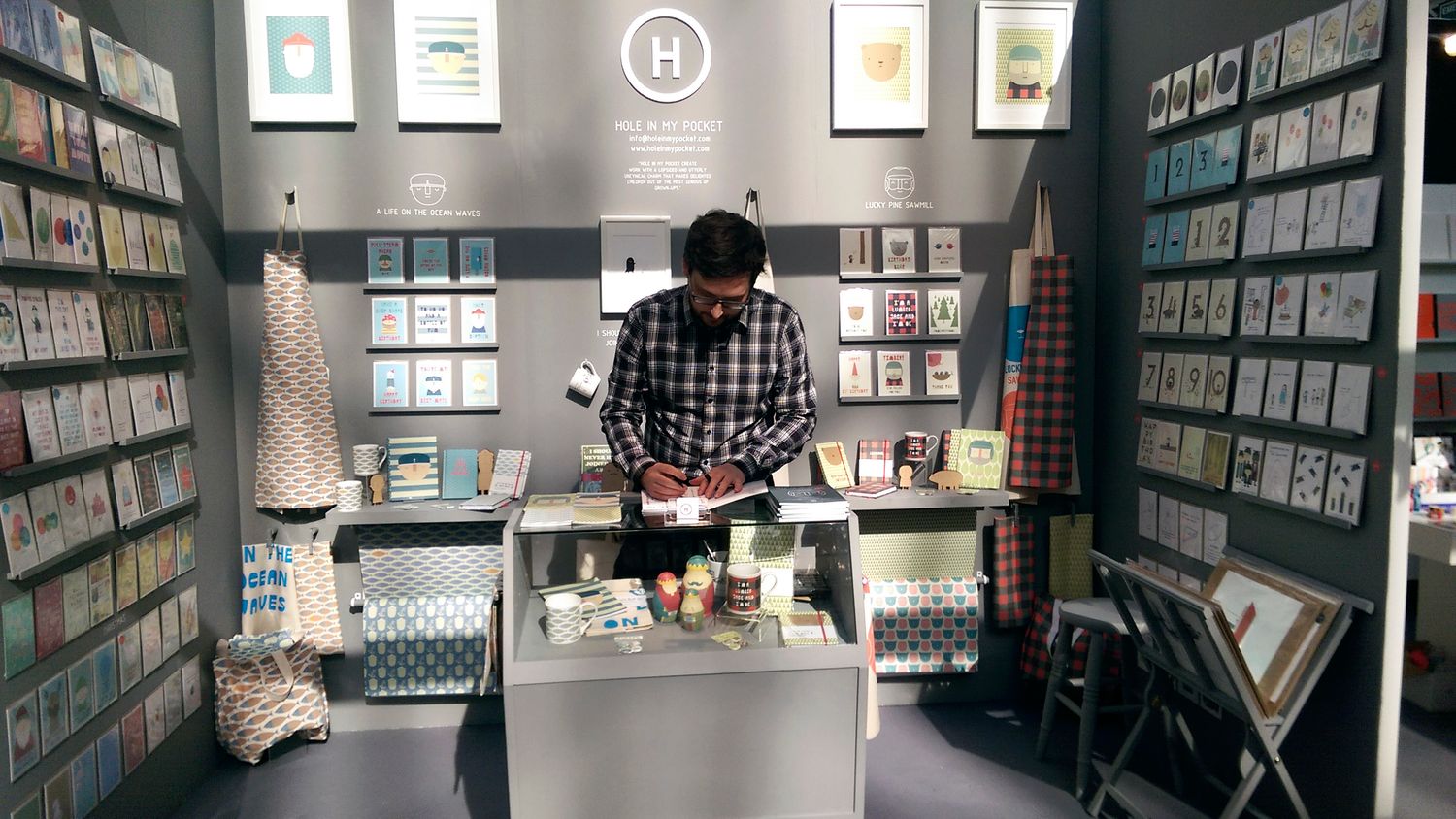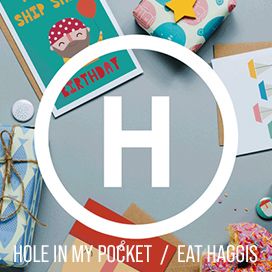 About
"Hole in my Pocket create work with a lopsided and utterly uncynical charm that makes delighted children out of the most serious of grown-ups."
Ranges
We are home to some amazing collections of design led humour work all drawn by illustrator / Architect Allistair Burt including A Life on the Ocean Waves, A Day at the Zoo, Film Club, Lucky Pine Sawmill and our Scottish themed work Eat Haggis (www.eathaggis.com). All our cards are designed and printed in Scotland.
Stockists
Our work can be found in brilliant museums, galleries and wonderful independent stores all around the world, the UK and Scotland.
Bespoke Work
In 2020 the bespoke collection we created for the National Trust for Scotland was shortlisted for the prestigious Cultural Enterprise Association best product award. Other clients we have produced collections for include, The National Museum of Scotland, Fenwick's Department store and the Kelvin Hall Museum.
Brochure
For access to our full catalogue please get in touch for a login for our wholesale website.
Address
Glasgow
United Kingdom
Art & Prints

General Gift

Greetings Cards & Stationery

Scottish Gifts