Hazel Atkinson Jewellery
Stand: E67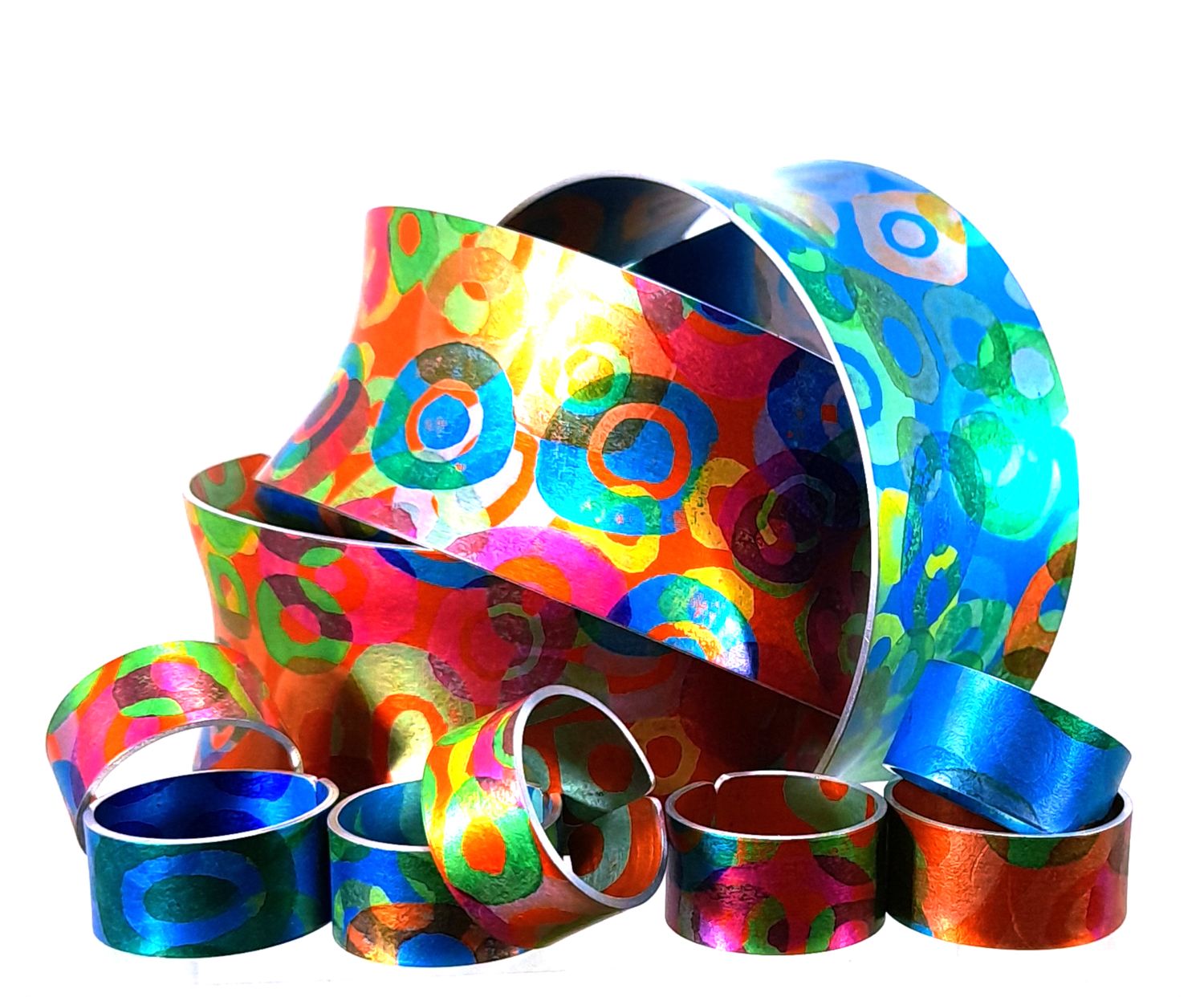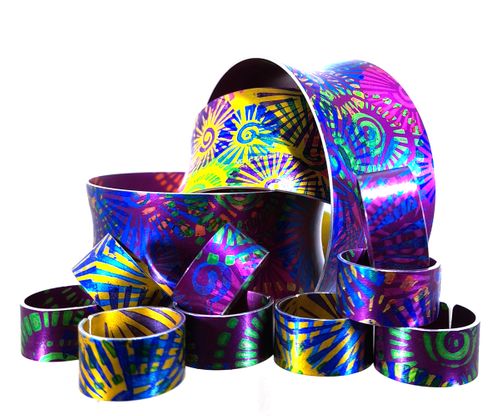 Hazel Atkinson Jewellery LLP.
Lightweight, bright coloured anodized aluminium jewellery designed and made in the UK. A vast variety of strong vivid colours, sizes and styles. Worn and loved by all ages, with a Kiss of colour that is seriously good fun.
A must to brighten up any shop window, or add a splash of colour to any display.
Address
Radcliffe-on-Trent
United Kingdom
The Ferris wheel range is a combination of purple, silver and pink anodized aluminium. Earrings are upside down, and back to front to create the feeling of the Big Wheel ride.

Evergreen, a fresh jewellery range with a pattern of random ivy leaves in a variety of greens and yellows, on a silver background. Bangles, earrings, pendants and rings available in this range, all wi ...
Eco & Ethical

Fashion Accessories

Jewellery & Watches