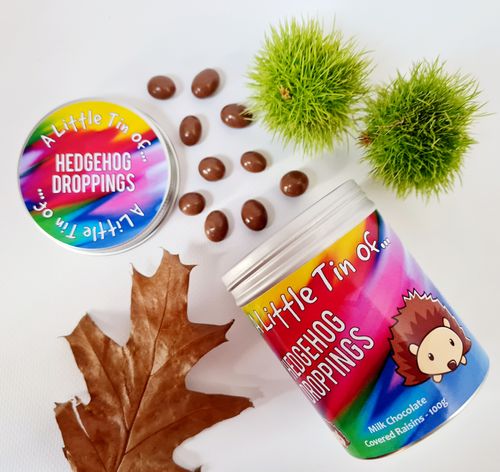 Welcome to our world of interesting confectionery!
Little Tins
The Little Tins range offers something a bit different, themed around animal Poo, Droppings and Noses they make everyone smile meaning they're ideal impulse purchases.
With 20+ animals to pick from including Bat Poo, Dinosaur Droppings, Kitten Noses, Squirrel Droppings, Llama Poo, Sheep Poo & Unicorn Poo.
The Scottish Wee Collection is Haggis Droppings, Highland Cow Poo & Nessie Droppings.
New this year are Coal Nuggets, perfect for attractions such as steam railways.
Fruit Drops
For many years we have been producing short runs of Fruit Drops for promotional use, we have now launched a collection aimed at those wanting to offer something to their customers.
This range includes, Bear With A Sore Head Hangover Drops, Perk Me Up Coffee Drops, Oriental Zingers, Emergency Sweets and Soothing Drops. All are made with natural flavours and ingredients, perfect for gifting, the customer can match them to the recipients personality!
Botanicals
Produced by Simpkins (who also make our Fruit Drops) the Botanicals range offer an intriguing twist on floral and fruit sweets.
The flavours we're showcasing are Strawberry & Black Pepper, Apple & Ginger and Elderflower.
With decorative tins they're ideal for gifting especially for shops not used to stocking sweet items.
Christmas
We have special festive versions of Reindeer Poo and Fruit Drops
Visit our website for further details of our ranges and pop onto stand #A2 to have a chat!
Address
Darlington
United Kingdom
General Gift

Gift Food & Drink