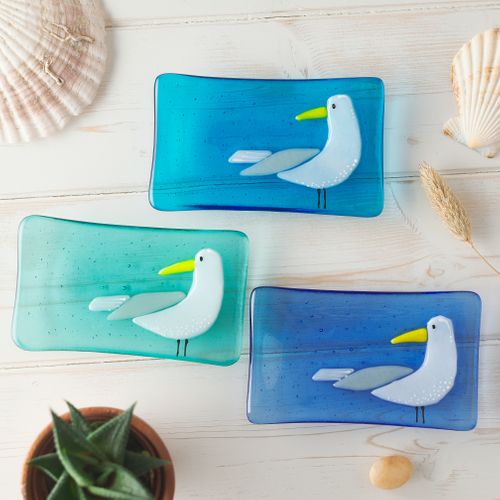 Having recently moved to a cottage and building a new bigger garden studio, Ann produces a range of bright, contemporary fused glass pieces.
Each piece is cut by hand and fused in a kiln up to 3 times so is slightly different each time
Launching this Spring are 4 new collections: kilts, lighthouses, blackbirds as well as new fresh fish.
The Croft and robins ranges now feature the new bobbin - which has already proved a hit during our Early Bird offer.
Fancy something bespoke? Get in touch!
Address
Stirling
United Kingdom
NEW

Special Offer: 6 MINI DISHES WITH SPEND OVER £500

SPEND £500 TO RECEIVE 6 MINI DISHES

Offer expires on: 31-Jan-2023

Special Offer: 6 FREE HANGINGS WITH SPEND OVER £350

SPEND £350 TO RECEIVE 6 FREE HANGINGS

Offer expires on: 20-Sep-2021

Special Offer: FREE POSTAGE OVER £250

FIRST CLASS CARRIAGE PAID

Offer expires on: 31-Oct-2021
General Gift

Glass & Ceramics

Interior Accessories

Scottish Gifts