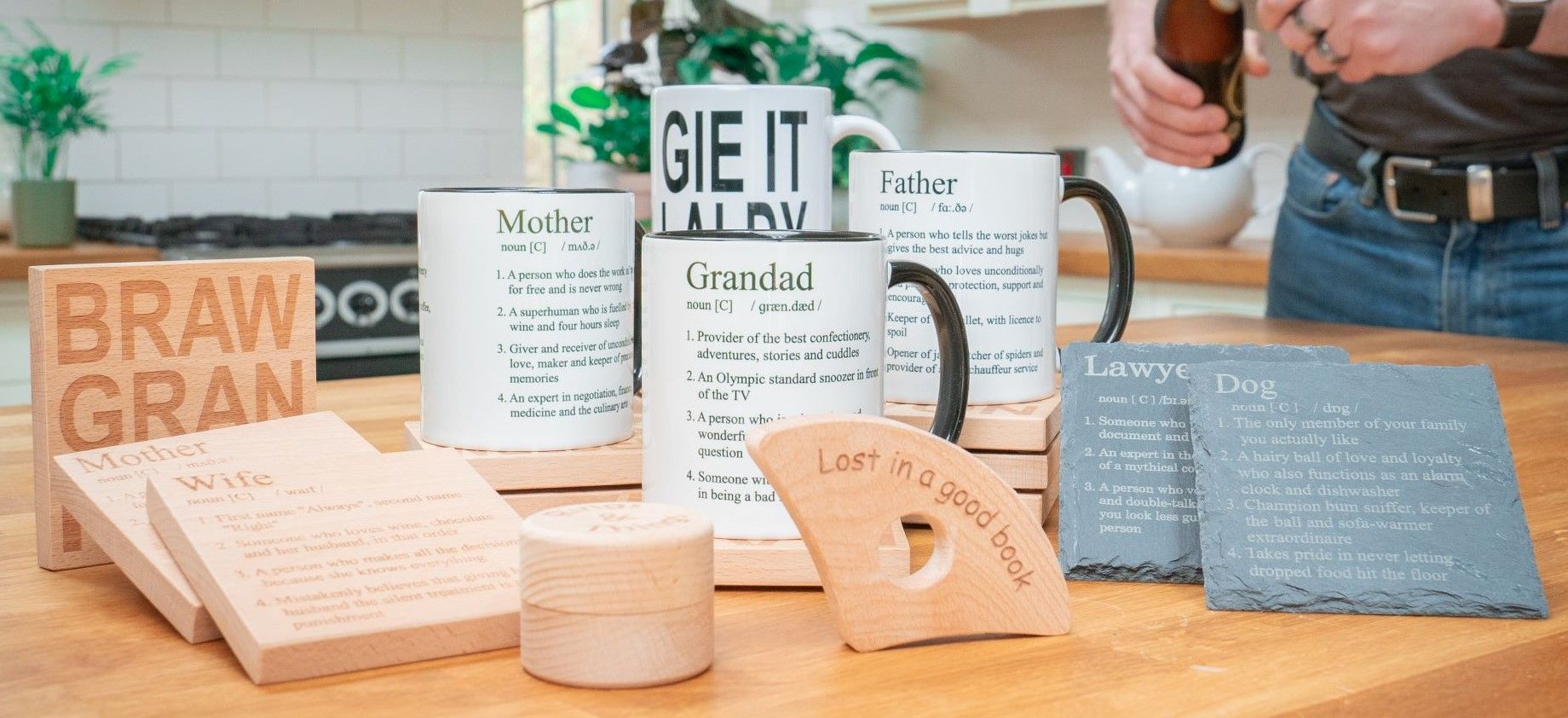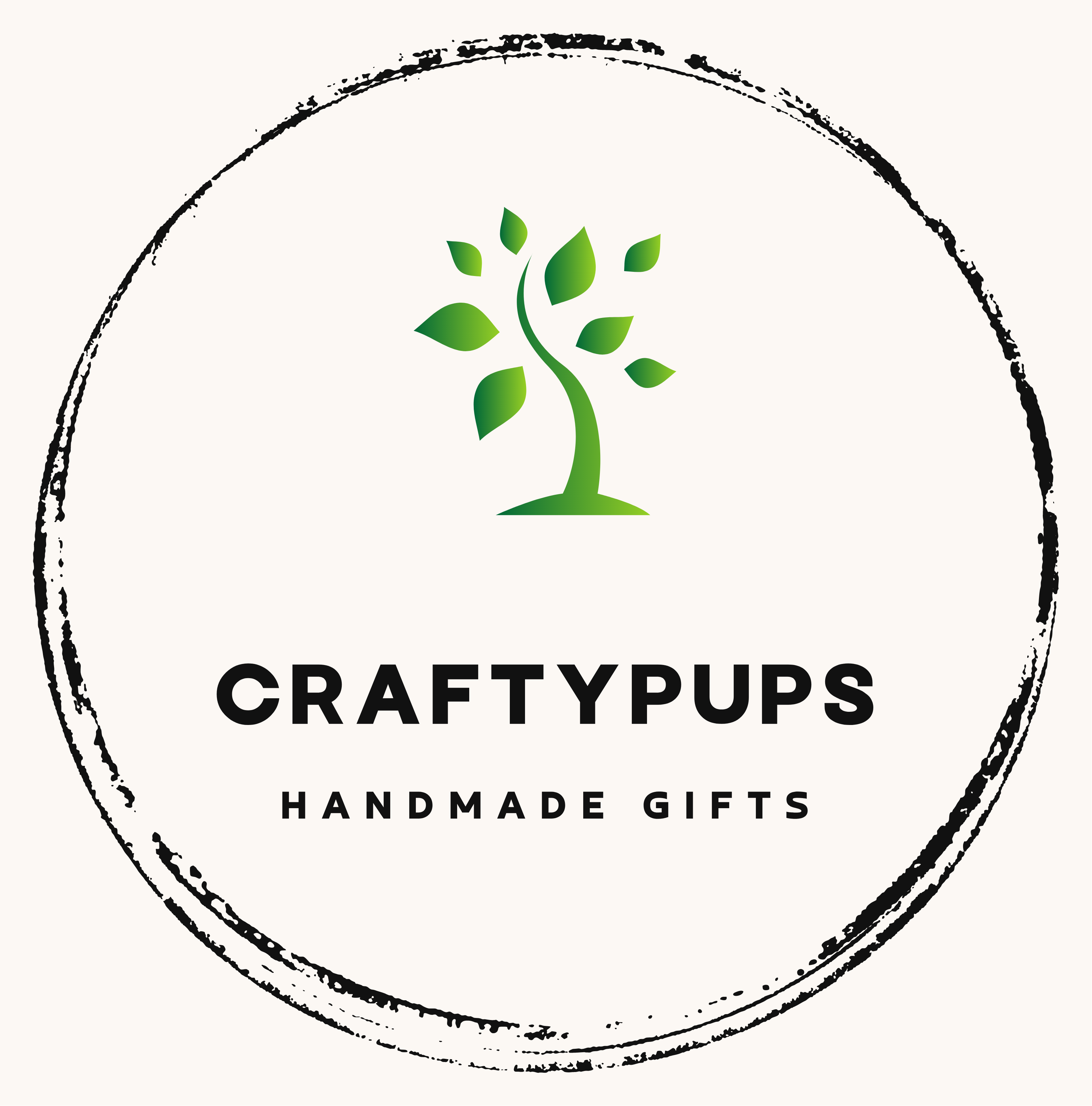 Craftypups are Neil and Rachael, a husband and wife team based in Glasgow, designing and making handmade wooden gifts and homeware.
We use sustainably sourced beech hardwood for all our coasters, plaques and book holders, which make up the bulk of our products. We have several product ranges, perfect for customers to choose something for any occasion, either for themselves or for friends and family.
Our individual coasters have proved very popular as inexpensive but unusual gifts, with customers tending to mix and match coasters to make up a set that's personal to them or their intended recipient.
Our keyrings are high quality, with beech fobs and sturdy metal rings, laser-engraved with a range of words and phrases from our best selling coasters.
Our sturdy bottle openers double up as fridge magnets, and we have a range ready-engraved with drinking and golf-related phrases. They are easily customisable for your needs, like all our products!
Our horseshoes and wine glass holders are made from high quality meranti plywood, and we also use source our wooden dice from sustainable sources.
We are always keen to create bespoke items that might appeal to your customers - after all, you know them best! Please contact us if there is anything you'd like to see added to our range, or commissioned for your exclusive sale.
We can also do merchanising specifically for your business, on any of our product range or something bespoke just for you.
Address
Glasgow
United Kingdom
We have a wide range of handmade wooden gifts and homeware, including coasters, hanging plaques, book holders, keyrings, bottle openers, horseshoes, wine glass holders and dice. New products are being ...
General Gift

Interior Accessories

Scottish Gifts