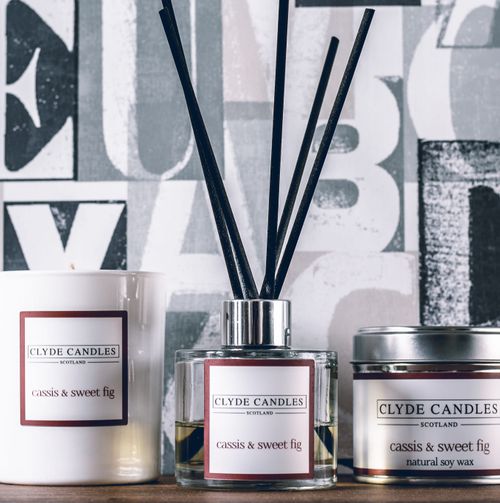 We are a small Scottish family run business and we are located south of the river Clyde in Glasgow.

Here at Clyde Candles all our candles are crafted using only natural soy wax and the highest quality oils and there all hand made in our small workshop in Glasgow.
All our wax, fragrance oils & essential oils are completely vegan and cruelty-free. We also make sure that no colour dye is used in our candles to keep our candles 100% natural.
From beautiful highly scented candles to more luxurious reed diffusers, we have a scent for every home.
Our goal is to make high quality natural soy candles that make people happy.
Being a family owned and operated business we strive to build long lasting relationships with our customers.
Address
Glasgow
United Kingdom
General Gift

Scottish Gifts