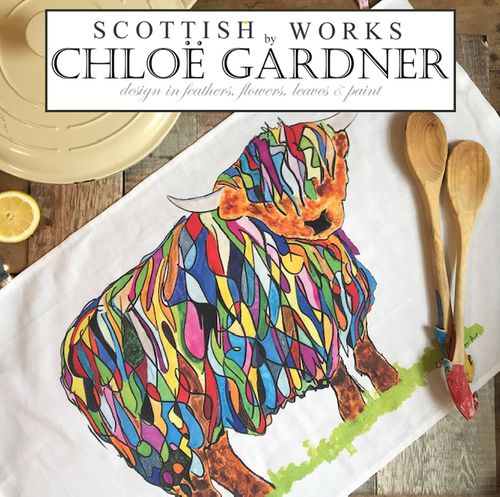 Hello! Thank you for having a look at my profile. I have exhibited at the Scottish Trade Fairs for many years now - they are the most important events for me as I sell nearly all my lovely products through trade _ I dont do so much retail myself and I really love working with and building a good working relationship with shops. I have a very big range of wonderful, unique, some unknown and in some cases well known designs that really do sell well and I always try and do something extra to make each product more unique... more of that below below. First a reminder of some of my designs:
The fantastic character in my leaf version of the Lochness moster!
The fluffiest feather robin;
The vibrant and colourful ever-popular highland coo
(by the way - it was and is the first and best of its kind!)
The most delicate leaf and feather bee
The darkest, furriest feather scottie dog
The rainbow colours found in my stags and butterflies
Feather animals brimming with character to make everyone smile
all these and more designs found in top quality, reasonably priced, beautifully made, (principally) British-made products. Many have a lovely surprise to add to their smile factor be it double designed chopping boards, lined gift boxes, printed insides to washbags and more. Please get in touch to come and see the huge range of designs and wonderful products and also to see whats new or to hear about the exciting products that are coming soon.
Address
South Queensferry
United Kingdom
Beautiful british made washbags with added surprise - a printed inside. So much fun! They add that extra wow factor and make such good gifts. The bee designs has been updated to include lovely butterf ...

I really couldnt choose which photos to put up as there are so many lovely chopping boards. They come in three sizes small, medium and large and all of them have that added surprise of not only a love ...

The original (and best) colourful highland cow which has inspired a generation of colourful coos. This cow is over 10 years old but it still tops the market of colourful highland cow products which is ...

Do you plan christmas a year in advance? If so my robin always does well as it is so FLUFFY and this year there is an extension to the christmas robin range of designs featuring mistletoe. I made the ...

The leaf cow range has expanded. The boxing hares is newly out as a pop mug to join its espresso and latte sisters! The kingfisher is made from garden flowers if you look closely..

I dont have a picture of the thistle mug to hand or I would put it up here. Its new as a pop mug but has been an espresso for a while.
General Gift

Greetings Cards & Stationery

Interior Accessories

Kitchen & Dining

Scottish Gifts