Catherine Redgate
Stand: D3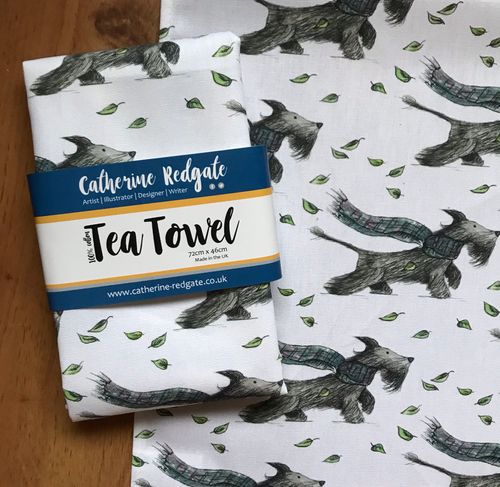 Homeware and gifts featuring charming illustrations by Scottish Artist, Catherine Redgate.
Catherine aims to bring joy to every day living by offering an extensive range of functional products showcasing her bears, seagulls, otters, scottie dogs, squirrels, heelan coos and more.
From enamel mugs to multi-functional headwear, lens cloths to wash bags, cards and notebooks to memo pads and weekly planners, discover a collection with something for everyone!
Address
Aberdeen
United Kingdom
Welcome to the illustrated world of Scottish artist, Catherine Redgate.  From foxes to bears, seagulls to dogs, otters to alpacas, Catherine's  illustrated range has something for everyone! Discover p ...

View the VAT trade price list for 2023 including suggested retail prices and order terms and conditions. 
Special Offer: Free Postage on Orders placed at the Spring Trade Fair 2023

Free postage on all orders placed at the trade fair

This offer is only available at the show

Offer expires on: 24-Jan-2023
Eco & Ethical

Garden & Outdoor

General Gift

Greetings Cards & Stationery

Scottish Gifts