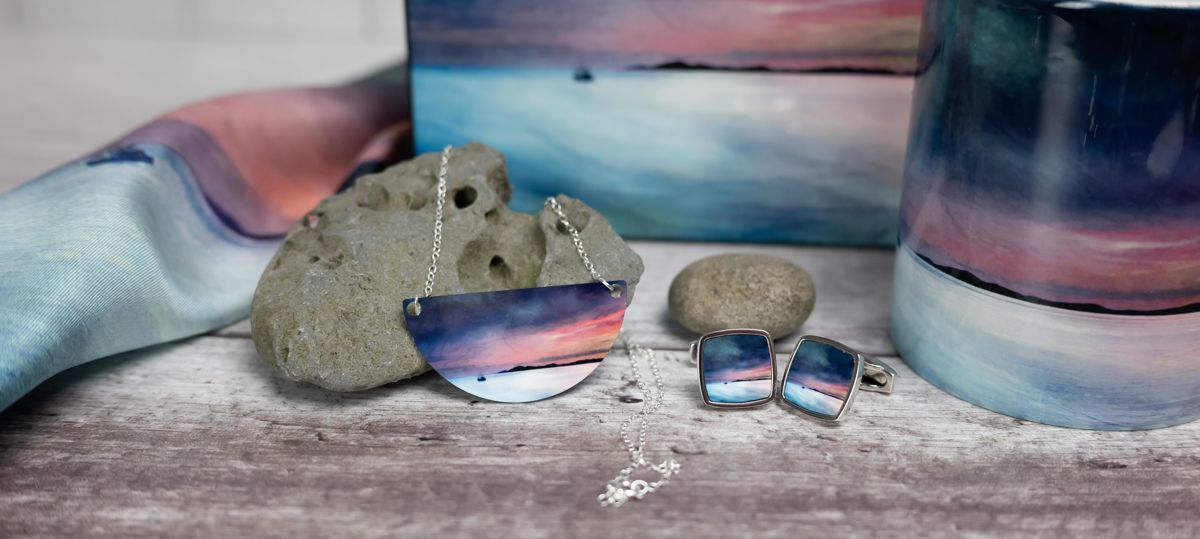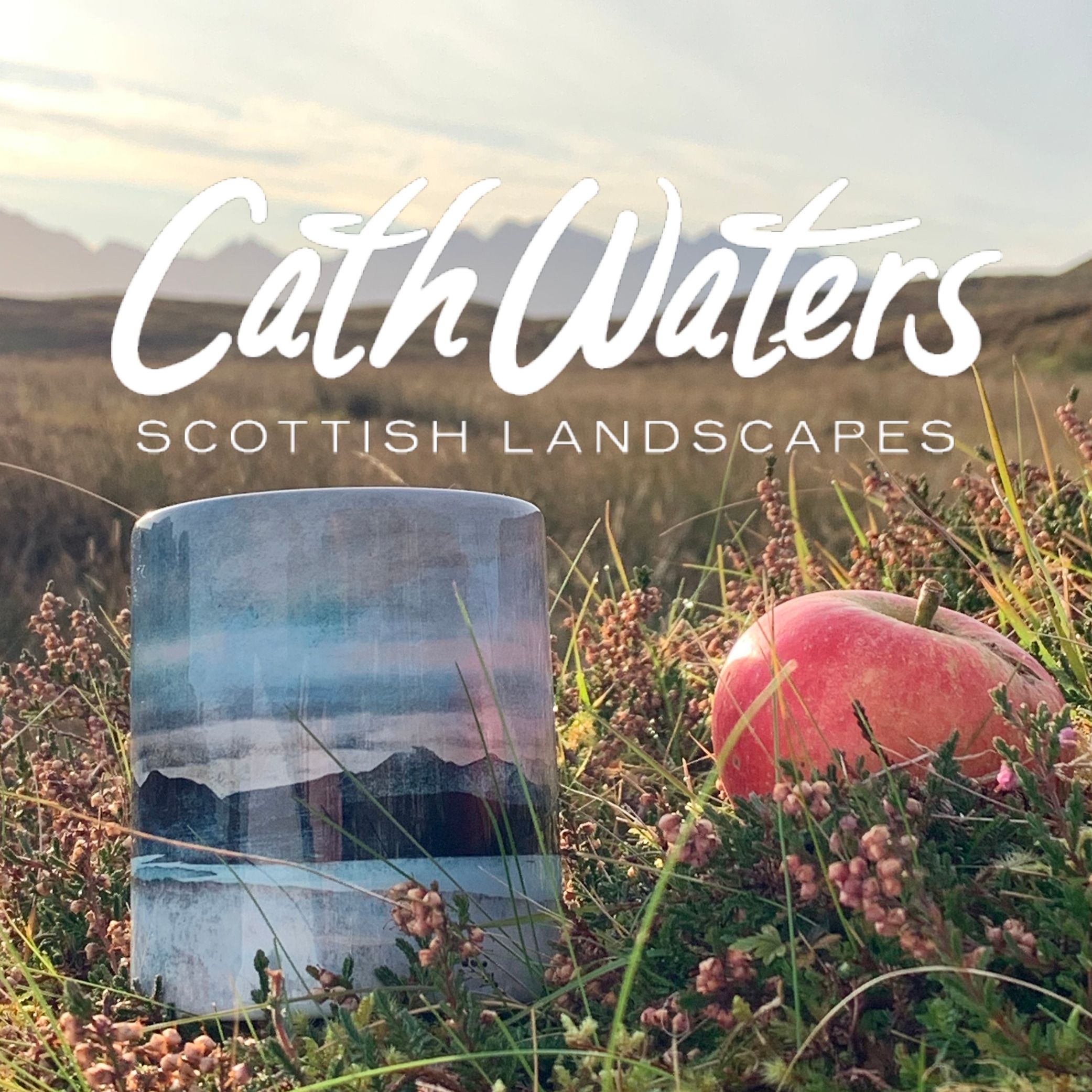 Beautiful art, gifts, jewellery and homeware. Designed on Skye and inspired by the special places of Scotland.
Hello, I'm Cath Waters, a Scottish landscape artist working from my studio on the Isle of Skye.
My artworks are atmospheric digital collages inspired by my love of the Scottish landscape and reflect the solitude and calm of the special places I find on my travels around Scotland.
I design and manufacture high quality, beautiful gifts, jewellery, homeware and stationery products to complement my popular ranges of wall art and prints and we have recently launched a range of award winning silk scarves.
My company focuses on quality Scottish and UK made products. We have a great team of talented ladies in our workshop, who really like making things. Anything we don't make ourselves we have manufactured for us by small companies within the UK.
We don't have any products manufactured overseas which means we can keep a watchful eye on quality and colour, making sure you always receive our best work.
Address
Isle of Skye
United Kingdom
NEW

Special Offer: 10% OFF and FREE SHIPPING for NEW CUSTOMERS

We'd love to welcome you on board with a one off 10% discount on all our trade products.

This offer is only available at the show

Offer expires on: 24-Jan-2023

Special Offer: Free Shipping on orders placed at the show

Free shipping on all show orders. Carriage Free is usually £400+VAT

This offer is only available at the show

Offer expires on: 24-Jan-2023
Art & Prints

Fashion Accessories

Jewellery & Watches

Kitchen & Dining

Scottish Gifts