Campbells Shortbread
Stand: P36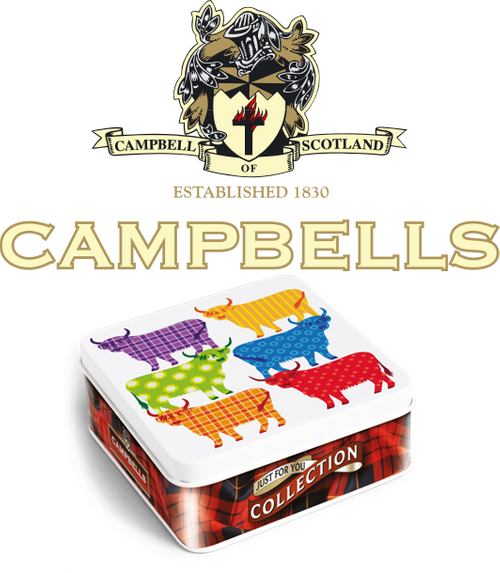 In 1830, in the small highland village of Callander, Donald Campbell baked his first trays of rich golden shortbread. Now, over 190 years and seven generations later, this internationally famous small village bakery is Scotland's oldest bakery business and is still in the same Campbell family.
Campbells Shortbread continues to be made with nothing less than the finest natural ingredients, crafted to a recipe passed down through time.
Please visit stand P36 to see our fabulous range of gift cartons and tins.
Address
Callander
United Kingdom