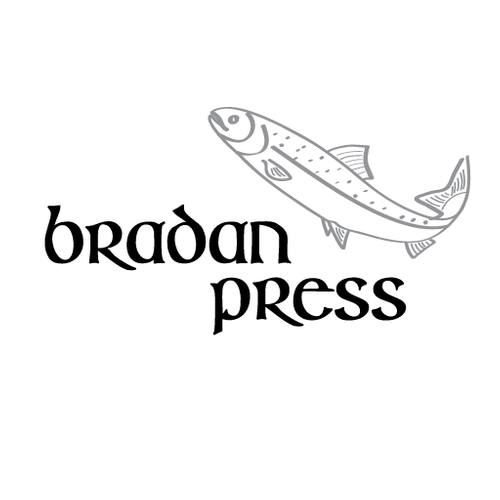 Scotland's Gaelic language and culture have attracted the interest of people from the USA, Canada, Germany, and worldwide due to influences like Outlander and Duolingo. More than 1.5 million learners have signed up for the Scottish Gaelic Duolingo course since 2019. When people visit Scotland, why not offer them books designed especially to appeal to their interests?
Bradan Press connects readers worldwide with Scottish Gaelic language and culture. We publish the Tattoo Handbook Series, non-fiction, children's fiction, graphic novels, Gaelic poetry, and language & linguistics. Founded in 2016, we're proud to carry on the long tradition of Gaelic publishing in Nova Scotia, Canada, with a unique perspective bridging the Atlantic Ocean.
Bradan Press can have our books printed within the UK and shipped directly to retailers, saving shipping time and cost.
Bradan means "salmon" in Gaelic, and refers to the Salmon of Wisdom in the oral traditions of Ireland and Gaelic Scotland.
Books & Publications

General Gift

Scottish Gifts