Blue Ranchu Designs
Stand: N2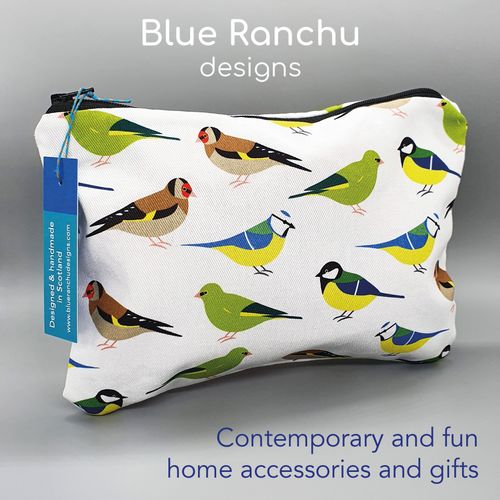 Blue Ranchu Designs creates a range of contemporary and fun home accessories and gifts, and is owned by Glasgow based designer Laura Donnelly.
Signature designs are bold, colourful and engaging and are inspired by a love of nature and animals. And dogs! Especially Dachshunds!
Laura's designs start out as sketches and drawings which she then finishes digitally. She makes many of her products by hand in her studio - sewing her range of Accessories Bags, Purses and Storage Baskets, and printing her own ceramics range. Laura prides herself on being able to produce beautiful products to a very high standard.
Laura is also passionate about supporting other small businesses and works closely with a handful of Scottish and UK based manufacturers.
Address
Glasgow
United Kingdom
General Gift

Interior Accessories

Kitchen & Dining

Scottish Gifts