Ashwood Candles
Stand: K33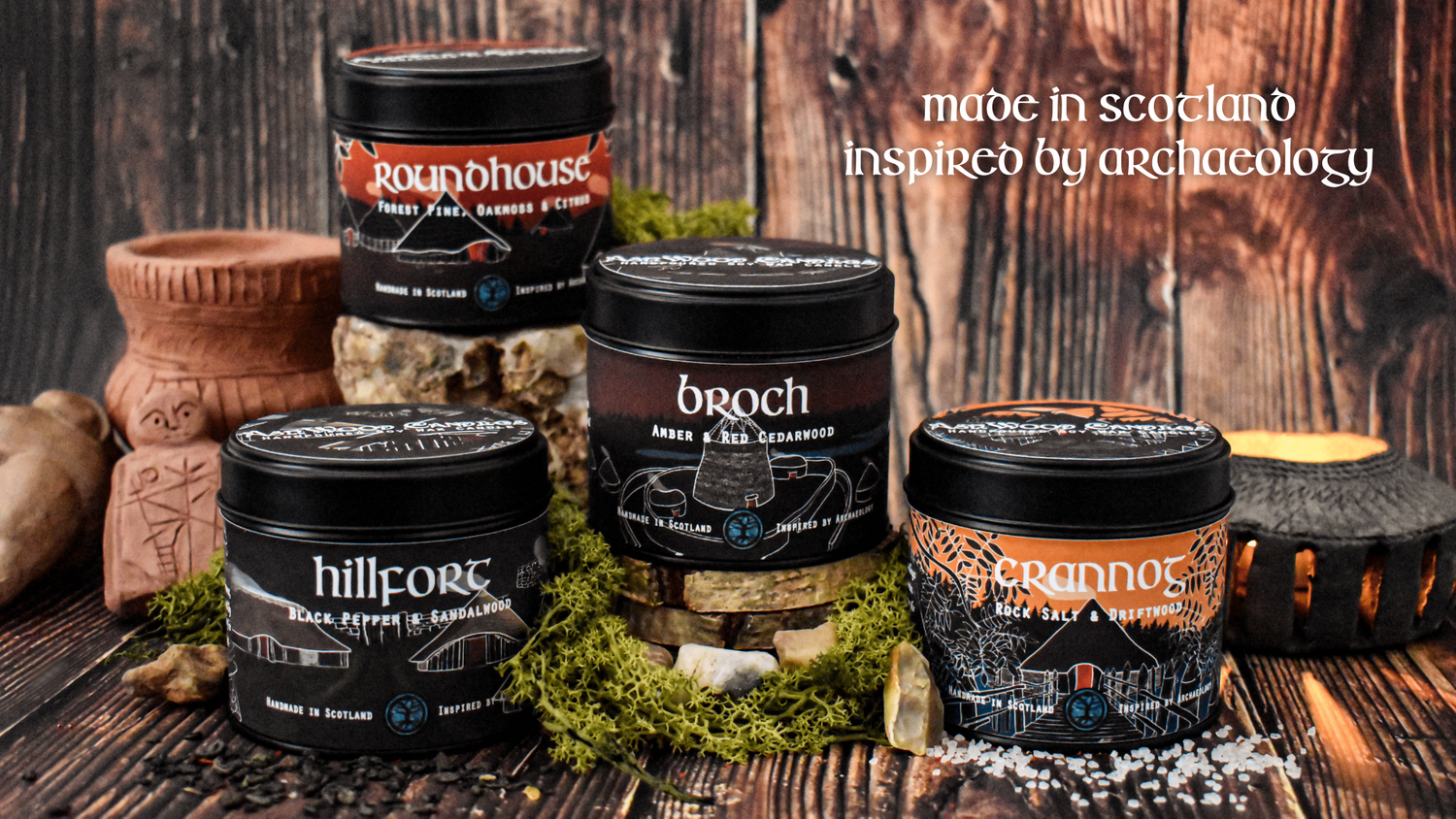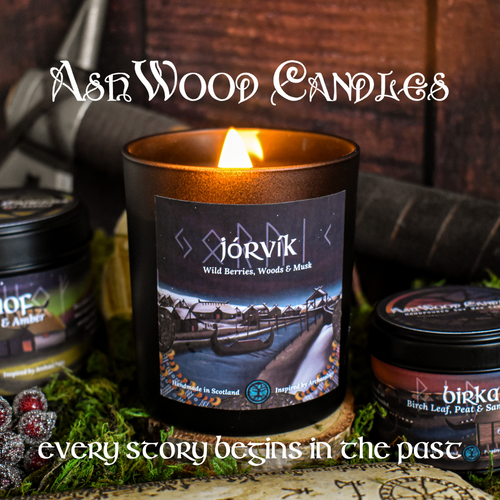 In 2020, our founder Ashleigh, archaeologist turned candle-maker, missed seeing the world and interacting with the sites and monuments that connect us to the past. So, armed with a batch of candles, a keen nose, and a passion for archaeology, she decided to bring the past into our homes.
Through our candles, we create an immersive experience inspired by sites and places that tie us to the past. Creating archaeology-inspired candles allows our customers to be transported to sites, times and places that no longer exist. With each candle, we match our fragrances to real-life places that have dot our landscape or have been lost to time. Want to experience life by the side of a Mesolithic Lake? You can do that with our Star Carr candle. Ever fancied travelling to Neolithic standing stones on the rugged Scottish coast? You can, by lighting on of five Standing Stone Collection candles.
By picking up a AshWood candle, you get to experience and access the past in a way that has never been done before. After all, every story begins in the past, you just have to find yours.
Our candles are perfect for those looking to give a unique experience to their customers. Our current stockists include The British Museum, Creswell Crags, the Scottish Crannog Centre, and Time Team Digital.
Address
Renfrew
United Kingdom
Eco & Ethical

General Gift

Interior Accessories

Scottish Gifts