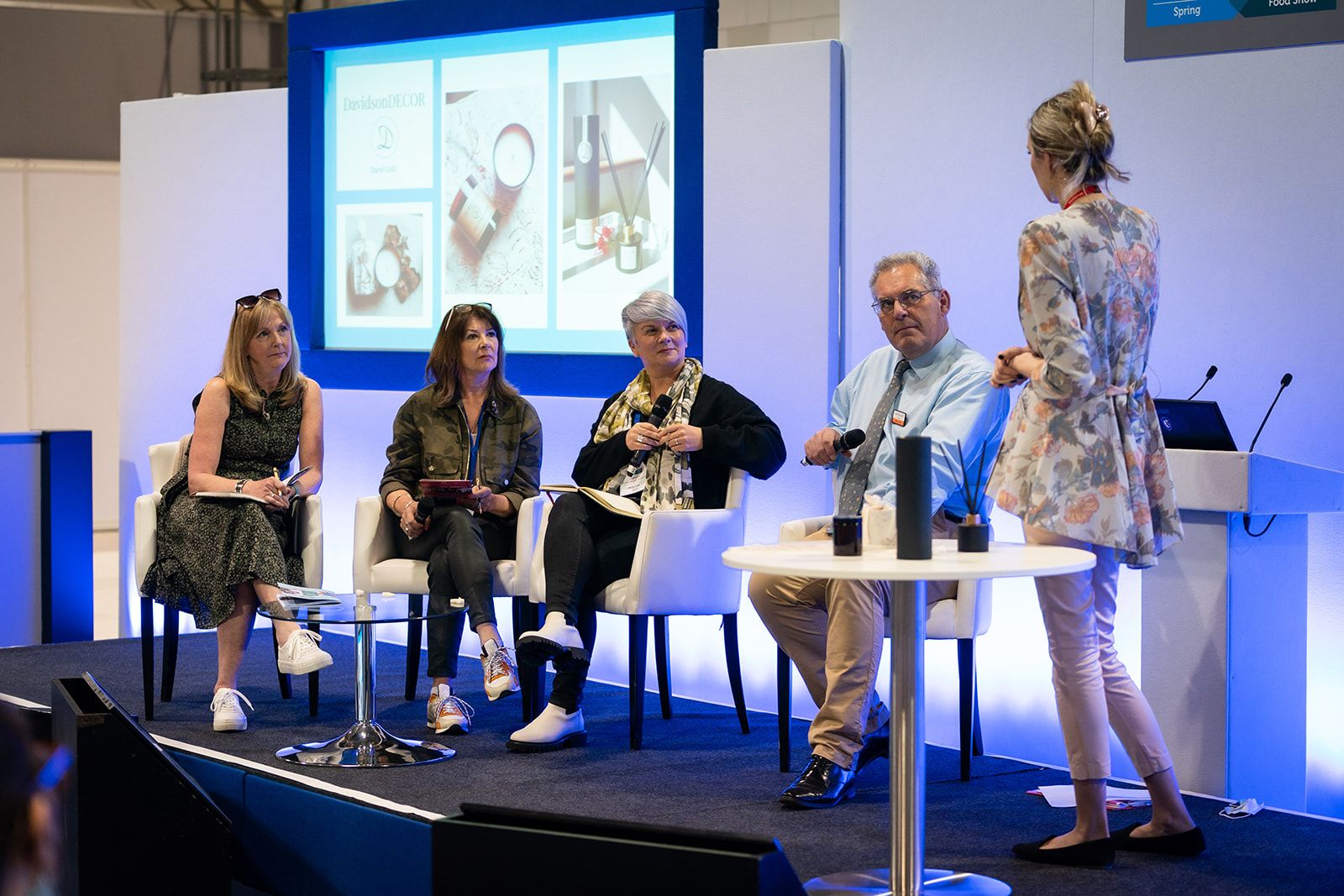 What is Nessie's Den?
Held in the Talking Shop Seminar Theatre, this is our version of Dragon's Den. On Monday 23rd and Tuesday 24th up to 10 Launch Gallery exhibitors will pitch their products to our panel of expert retailers. The exhibitors will gain useful advice, ideas and feedback on their products from the Nessies and possibly an order or two.
This is a great way to hear more about our Launch Gallery companies that are new to wholesale and new to the show.
You don't have to book in advance for this session but we do recommend arriving early to grab a seat!
Scotland's Trade Fair Spring 2023 - Nessies
Scotland's Trade Fair Spring 2023 - Presenting Exhibitors
1:00 PM - Oir Soap
1:10 PM - Lin-Pin Crafts
1:20 PM - Victoria Gordon Art
1:30 PM - Atoms to Astronauts
1:40 PM - The Ink Balm
Scotland's Speciality Food Show 2023 - Nessies
Scotland's Speciality Food Show 2023 - Presenting Exhibitors
1:00 PM - D!P Club
1:10 PM - Three Robins
1:20 PM - Hemp It Up
1:30 PM - Angels Dare Cocktails