The Stirling Castle Landmark Bauble Christmas Scene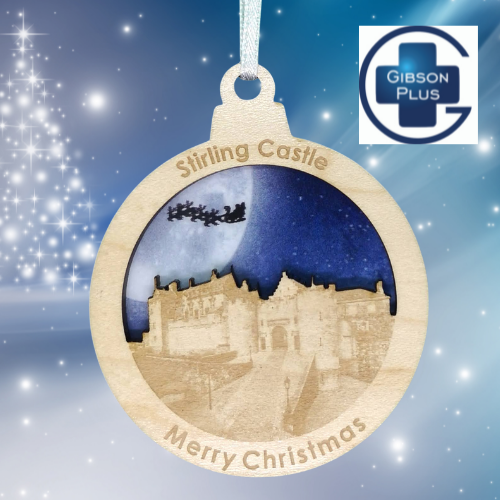 This bauble depicts Stirling Castle. Stirling Castle, is one of the largest and most important castles in Scotland. The detail in this bauble is absoloutely superb, it is a real feast for the eyes!
As with all of our Landmark Baubles these are engraved on 3mm maple wood and measure at 78mm diameter.
For more details or to have your own bespoke baubles designed contact us on:
Tel: 028 9181 8801
Email: admin@gibsonplus.co.uk