Sterling Silver Sparkle Star Huggies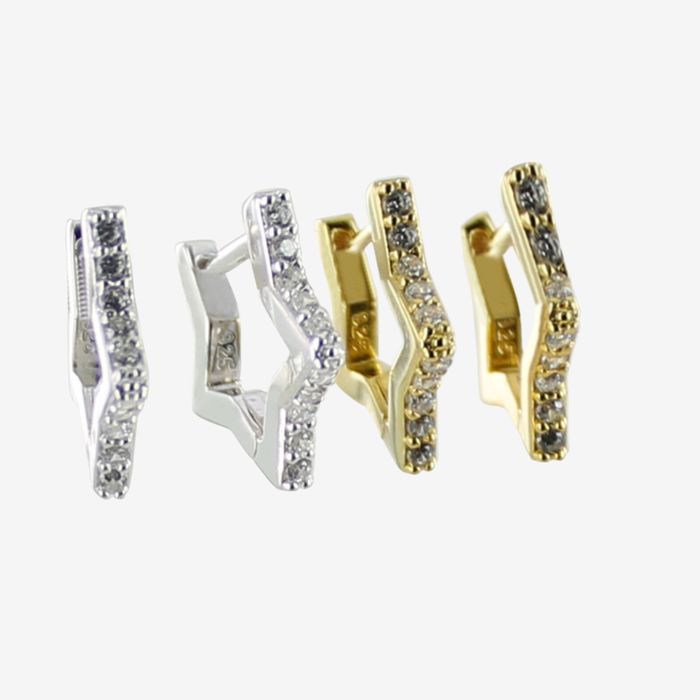 Our Sterling Silver Sparkle Star Huggies are contemporary and modern in design. In sterling silver or with 18ct gold vermeil finish, the stars are hinged and gently open to put the bar through the ear, simply clicking back in to secure the earring. The high shine finish catches the light when you move and they are finished with CZ stone for some added sparkle! Really versatile, the earrings are perfect to be worn in 1st, 2nd or even 3rd piercings.
We have an eclectic collection of star necklaces which will compliment these earrings beautifully and make a great gift for the fashion conscious. We have also created these earrings without the CZ stones in, if you prefer a more understated but equally as beautiful earring!