Just Plain Fudge Hand-Tied Gift Bag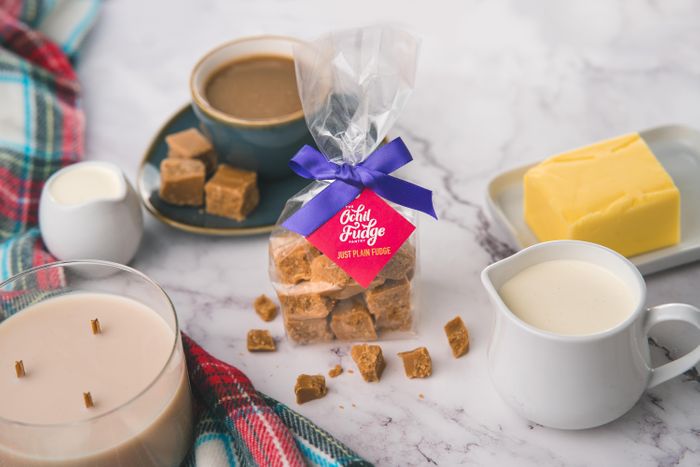 The original. The classic. Some say the best. Luxurious, creamy and indulgent. Traditional, smooth and Great Taste award-winning. Or as we call it, Just Plain Fudge.
Made by hand in our kitchen in Alloa, all of our fudge is hand-beaten to stretch out the sugar crystals to perfection which gives our fudge a silky-smooth finish. Our Just Plain fudge follows a traditional recipe to give it that truly authentic taste of a hand-made treat.
Presented in clear hand-tied bags that show the true quality of the fudge that has been carefully made by hand, making them a perfect gift item.