Island Bakery Oatcakes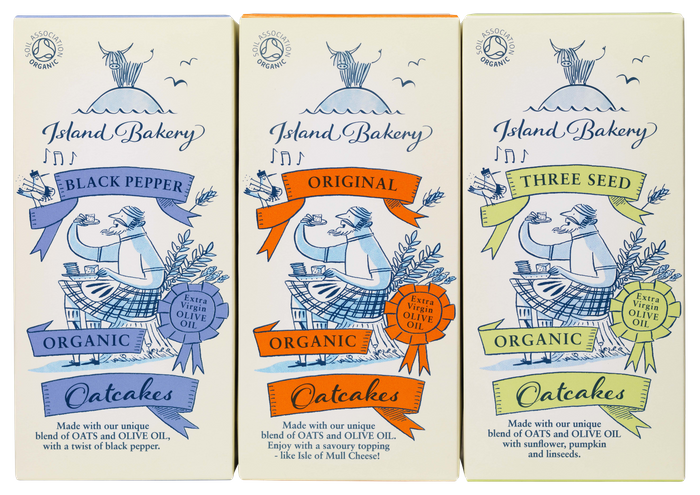 Original 135g
This is the simplest and most straightforward; a no frills, wholesome oatcake. In Scotland, oatcakes are part of most folks' store cupboards. They make a useful standby base for a quick lunch with cheese, tuna mayo, hummus or whatever you have to hand. You could even try them with a light scraping of heather honey for a healthier, sweet energy boost.
Three Seed 135g
Our Three Seed Organic oatcakes encapsulate Pumpkin Seeds, Linseeds and Sunflower Seeds which are all excellent additions to the diet, with fibre, healthy fats, protein, vitamins and minerals. Not only that, but they give a varied texture and taste to the oatcakes. Top these with whatever you fancy, but we recommend hummus or your own recipe vegetarian dip, drizzled with extra virgin olive oil, and sprinkled with more seeds.
Black Pepper 135g
Our Black Pepper Organic oatcakes bring a bit of heat to the palate, making them go well with creamy toppings such as cream cheese or a smoked fish pate. Don't be restricted by our serving suggestions though, only by your own imagination!