Greyfriars Bobby Landmark Bauble Christmas scene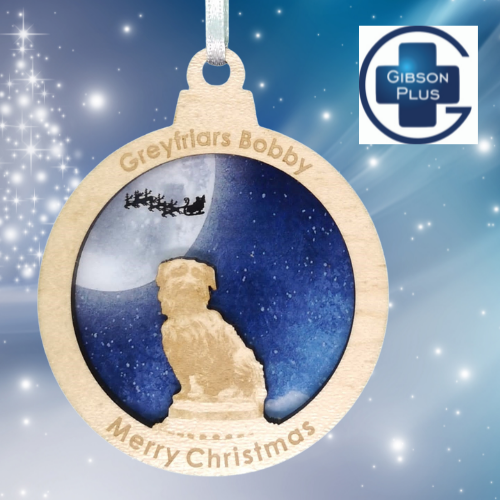 This Bauble shows us the top dog! Greyfriars Bobby was a Skye Terrier who became known in 19th-century Edinburgh for spending 14 years guarding the grave of his owner until he died on 14 January 1872.
A year later, the English philanthropist Lady Burdett-Coutts was charmed by the story and had a drinking fountain topped with Bobby's statue to commemorate him.
As with all of our Landmark Baubles these are engraved on 3mm maple wood and measure at 78mm diameter.
For more details or to have your own bespoke baubles designed contact us on:
Tel: 028 9181 8801
Email: admin@gibsonplus.co.uk