Arbroath Signal Tower Daytime Landmark Bauble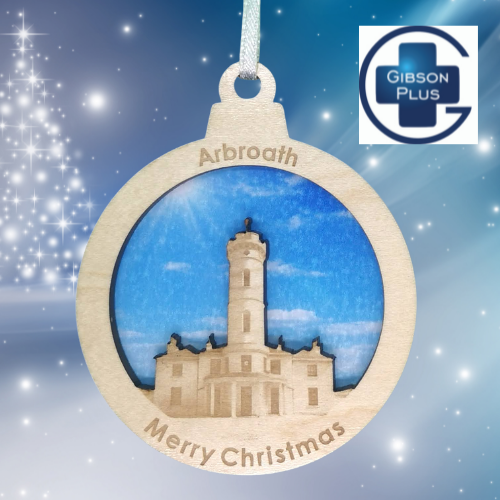 Here you can see the Glorious Arbroath Signal Tower on a Landmark Bauble. As you can see we have used the daytime scene for the background. This can work very well in tourist areas as it allows you to sell them all year around.
As with all of our Landmark Baubles these are engraved on 3mm maple wood and measure at 78mm diameter.
For more details or to have your own bespoke baubles designed contact us on:
Tel: 028 9181 8801
Email: admin@gibsonplus.co.uk