18 Aug 2022
Inverness Gin aiming to be major tonic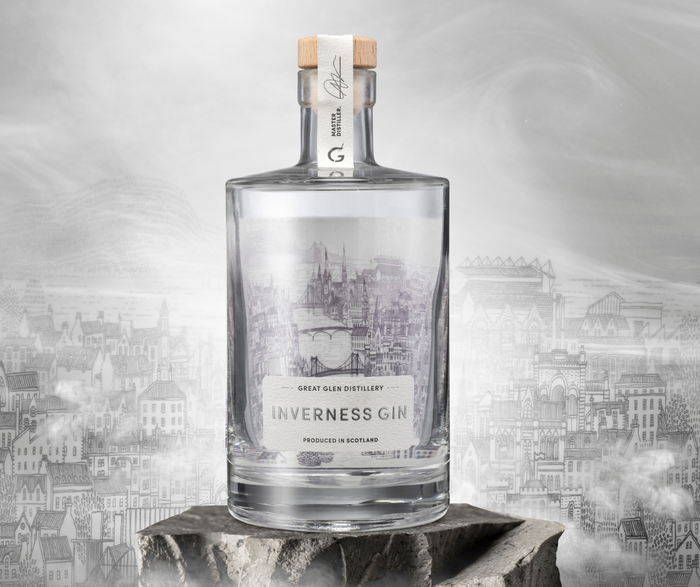 Scotland's smallest distillery is aiming for bigger things after launching its latest product, Inverness Gin.
The Great Glen Distillery, in Drumnadrochit on the shores of Loch Ness, was opened by founders Daniel Campbell and Adam Dwyer during lockdown in 2020.
It already sells Great Glen Gin, as well as premium and pink gins, and now the first Inverness Gin has entered the increasingly-competitive market.
There are also plans to find new premises to branch out into making vodka, rum and a new whisky in an area renowned historically for illicit distilling.
"We saw a gap in the market and trademarked Inverness Gin last year", said Mr Campbell.
"We want the people of Inverness to be proud of their first gin."
He said the distillery would begin to export its products next year: "The end goal is to be exporting gin all over the world".
The size of the operation prevents it from making whisky at present, but it is hoped the distillery can move to new premises next year.
The plan is then to start making whisky which will have to mature for a minimum of three years.
According to the experts, Inverness Gin is complex with a rich and creamy finish. Its ingredients include chanterelle mushrooms picked in Kirkhill and dulce seaweed from Wick.
Local elderflower and cowberries, as well as peppercorns and orange peel add to the flavour.
The bottle's label is a cityscape by artist David Fleck which features Inverness landmarks. These include the castle, town house, Eden Court Theatre, Kessock Bridge, Caledonian Stadium and Balnain House.
The launch took place at the Redcliff Hotel in Inverness and was attended by local dignitaries.