Woodcutter Creations
Stand: F37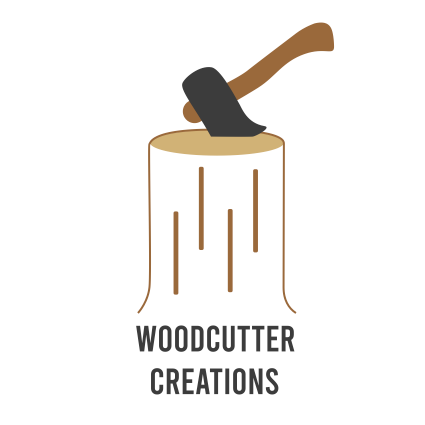 We are a family business, based in Yorkshire, specialising
in hand-crafted wooden gifts, homeware items and signs.
​We celebrate the beauty of the grain, creating unique original pieces. Our classic range includes wooden serving and chopping boards, personalised signs and homeware gifts whilst our new stunning Christmas range includes decorations, wooden trees and stocking fillers.
Address
Knaresborough
United Kingdom
Stunning handmade Butcher's Blocks in a range of grains from sustainably sourced beech and oak woods. 

Our mixed edge boards are built to last forever! The boards are available in beech, oak, walnut and cherry. They need minimal maintainence and are also gentle on your knives.  The edge grain boards wo ...

Our boards are available in a range of sizes and grains including : oak cherry walnut sycamore padauk Mixed edge grain and end grain pieces are also available alongside these traditional chopping boar ...

These live edge Rustic Wooden Serving Boards and Platters are  sanded and finished to the highest quality. 

Our stunning collection of 10 Popular Ply Wooden Christmas Tree Decorations are sustainable and durable.

Our handmade small and larger stacking Christmas tree are a brilliant stocking filler or gift for young and old.

Our small and large oak veneered tree slots together to create a magical centre piece for a Christmas table or display. 

We handmake one off pieces including mirrors and wall maps of international, national and local areas.  

Handmade wooden clothing and coat hooks made to measure with your choice of hooks and personalisation. Our wooden Boot Jacks can be branded and are available in a range of timbers.