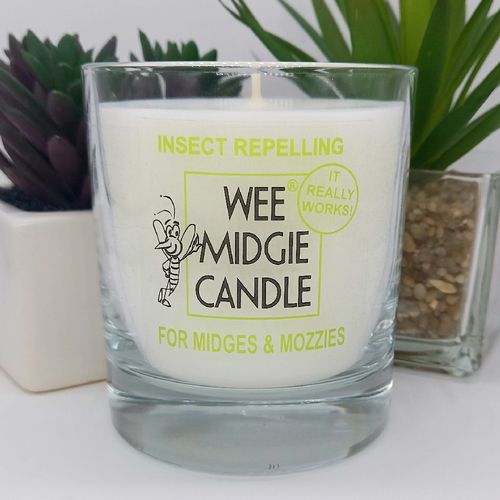 Wee Midgie insect repelling candles and natural insect repelling skin products are scientifically tested and proven to be effective.
We have been manufacturing the range since 2010 - when we won the Best Product Award at the trade show.
You can now also choose our MOZpro range. Identical ingredients, just a more UK/Europe wide brand name.
Address
Cumbernauld
United Kingdom
Eco & Ethical

Garden & Outdoor

General Gift

Scottish Gifts

Wellbeing