The Wee Isle Dairy
Stand: N42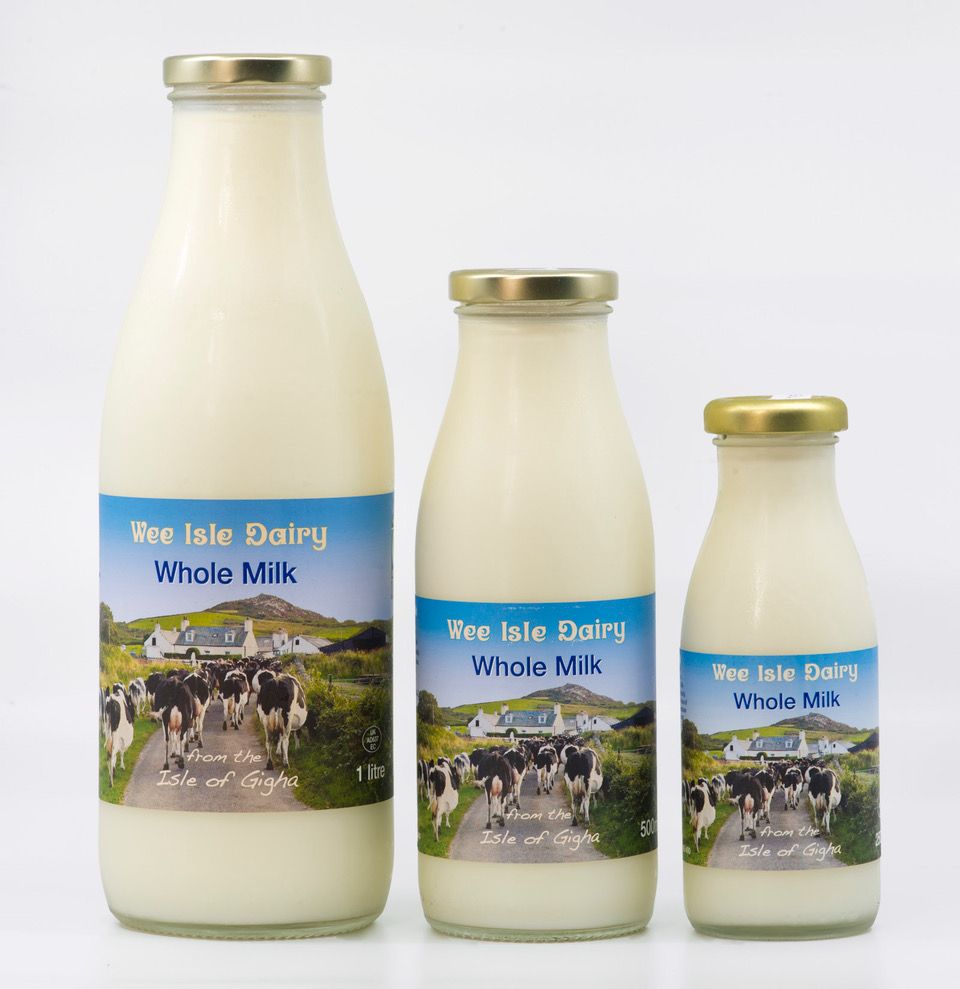 Small family-run dairy farm on the Isle of Gigha. We bottle our whole milk on the farm, and pasteurise it using the old-fashioned low temperature method, preserving the rich wonderful flavours it has when raw. Sold in returnable glass bottles. We never skim or homogenise our milk. This is milk as it used to be, 50+ years ago.
We also produce our artisan ice cream, in 16 flavours. 3 sizes of tubs: 125ml; 500ml and 5 litre napolis.
We also make 6 dessert sauces, created to pour over ice cream, or pancakes.
Address
Isle Of Gigha
United Kingdom