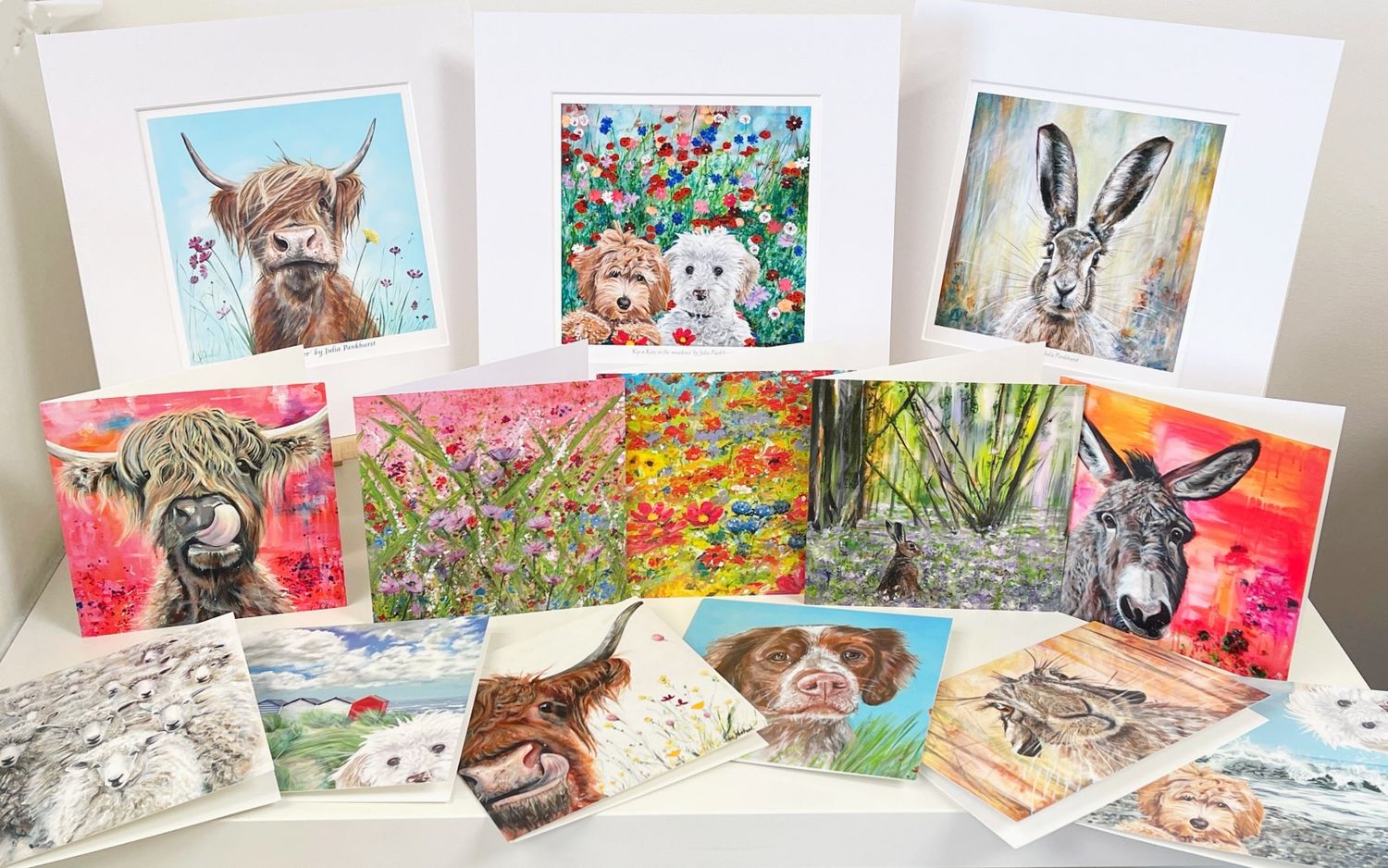 Designed and manufactured in the UK our range of greetings cards are always witty, sometimes cheeky and are pretty much guaranteed to make you smile. Highland Cows, wild animals, beach and wave scenes come together in an eclectic mix that is sure to surprise and delight in equal measure.
All images are created by artist Julia Pankhurst. Based on the south coast Julia is a fine artist whose ability to add fun and character to her animal paintings delights her loyal fan base, attracting new fans along the way.
Living by the sea has perhaps encouraged that special ability to capture the energy and light often found in water, making her wave and beach scenes some of the most sought after greeting cards.
There will be no minimum order for NEW accounts opened at the show.
Address
Waterlooville
United Kingdom
Fun hair styles on cards that are blank inside and available with buff coloured envelopes. Slightly more expensive than the general range but we think you will agree - they're worth it. Size: 150mm x ...

A wonderful collection of mans faithful friends, guaranteed to melt the heart. 150mm x 150mm blank cards, blank inside that have been responsibly sourced. Biodegradable packaging.

Feast your eyes on a wonderful collection of woodland animals. Hares, foxes and stags all feature in their natural surroundings, brought to life in stunning detail in this delightful collection. 150mm ...

Whether its remembering holidays past or dreaming of a holiday to come, this seascape collection captures the moment.  Wave scenes, beach huts and sail boats all feature in this delightfully colourful ...
NEW

Special Offer: No minimum order

No minimum order for all retailers placing their first order with us at the show.

This offer is only available at the show

Offer expires on: 28-Feb-2023
Art & Prints

Greetings Cards & Stationery