Pankhurst Gallery
Stand: K16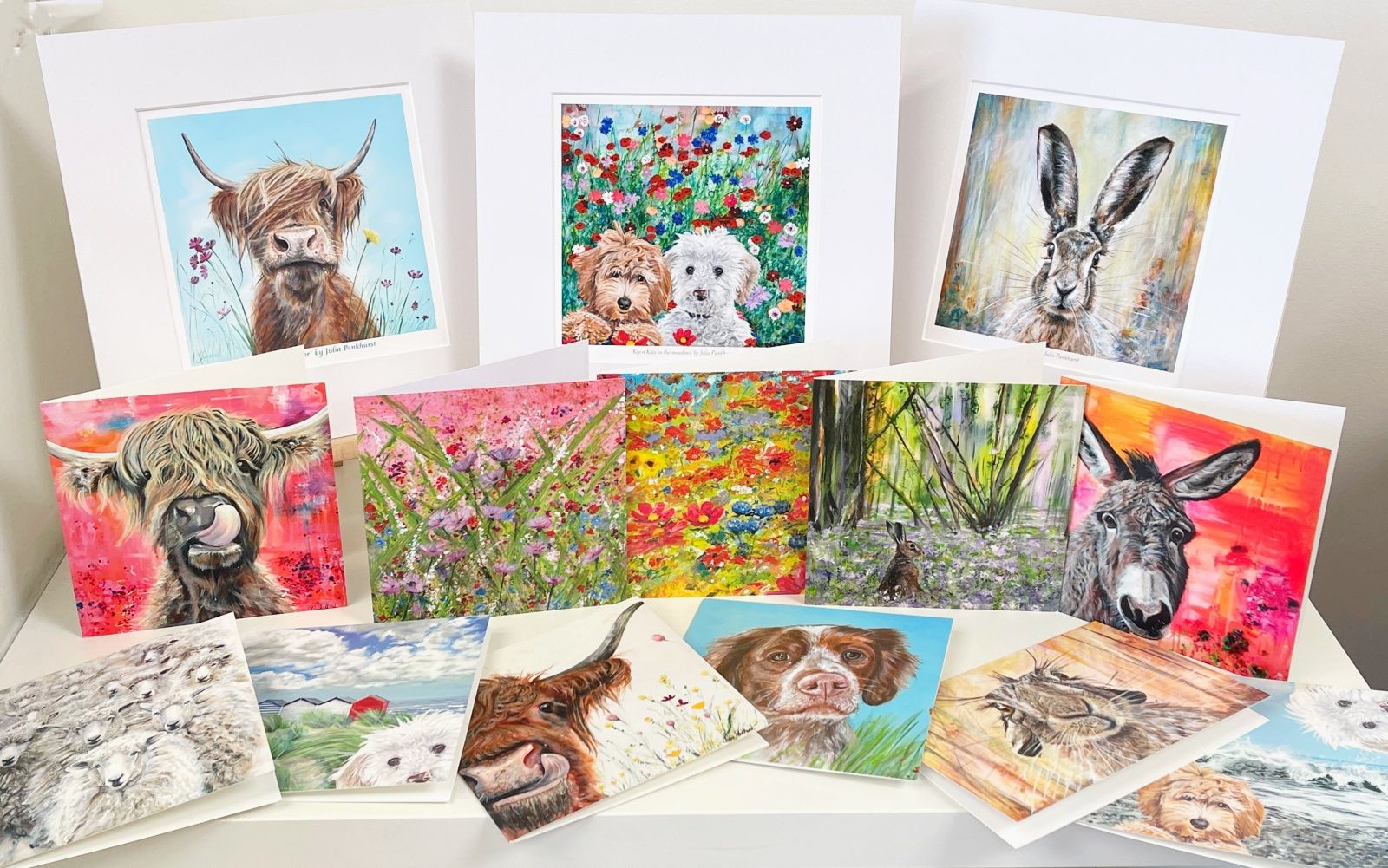 Designed and manufactured in the UK our range of greetings cards are always witty, sometimes cheeky and are pretty much guaranteed to make you smile.
There will be no minimum order for NEW accounts opened at the show.
All our images are created by artist Julia Pankhurst. Based on the south coast Julia is a fine artist whose ability to add fun and character to her animal paintings separates her from many others working in the same arena
Her ability to capture the movement and energy in water makes her talent truly unique and her seascapes are much sought after as a result.
Address
Waterlooville
United Kingdom
NEW

Special Offer: No minimum order

No minimum order for all retailers placing their first order with us at the show.

This offer is only available at the show

Offer expires on: 28-Feb-2023
Art & Prints

Greetings Cards & Stationery