Lang Syne Publishers
Stand: A10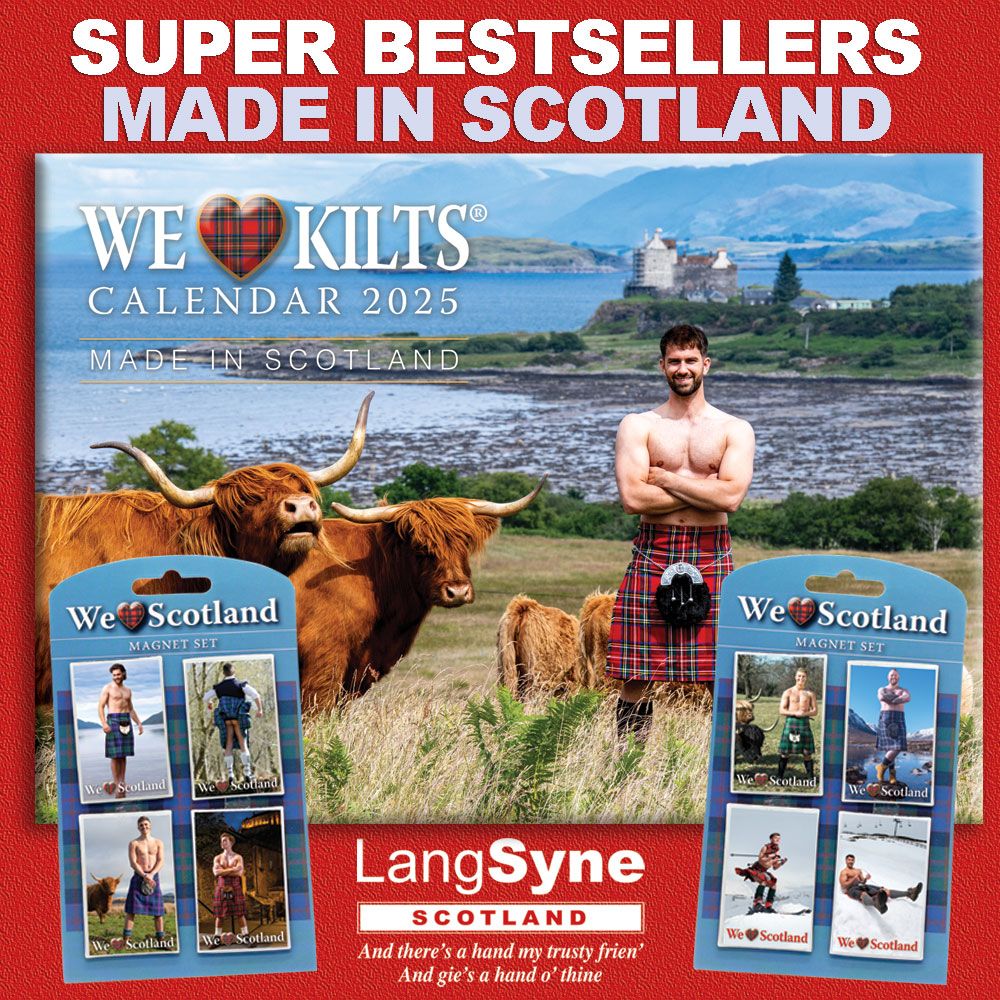 Lang Syne's famous ranges include The Clans Collection and We Love Kilts. Through the new Caledonian Collection we are introducing a wide range of products covering gifts and souvenirs.
Our products are consistently in the top 10 bestsellers across a range of stores ranging from the Royal Mile to Loch Ness and Scotland's international airports. We offer a full supply service across all souvenirs, gifts and books plus a bespoke service creating products tailored to your requirements or location.
Established in 1974 we are a trusted brand noted for our unrivalled merchandising service and attention to detail which always puts our customers first. Work with Lang Syne and see your tills ring as products fly out the door!
Address
Midlothian
United Kingdom
Books & Publications

Scottish Gifts